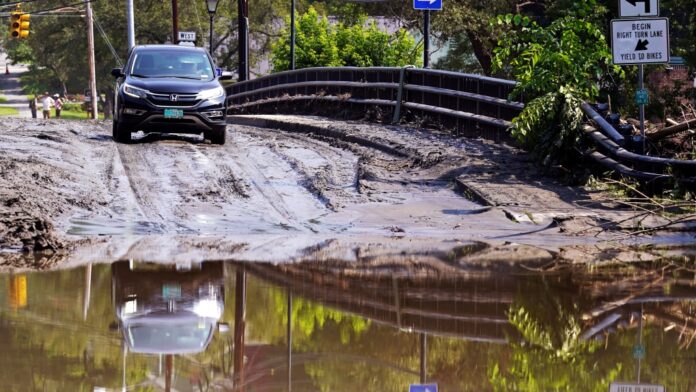 In a devastating manifestation of extreme weather conditions, a catastrophic Pennsylvania flash flood struck Bucks County, claiming the lives of at least four individuals and leaving another four unaccounted for as of Sunday.
Torrential rains late Saturday resulted in this unforeseen calamity, reflecting an eerie replay of last week's disastrous flooding event in parts of Vermont, New York, and western Massachusetts.
Pennsylvania Flash Flood :  An Unexpected Deluge in the Northeast
The heavens unleashed more than four inches of rain onto the Bucks County region around General Washington Memorial Boulevard and Washington Crossing near 5:30 p.m. on Saturday, turning it into a near-biblical scene of water and chaos.
This abrupt  flash flood caught several occupants off-guard on the roads, trapping them in their vehicles as the relentless rain transformed streets into dangerous waterways.
Swept Away: The Destructive Power of the Pennsylvania Flash Flood
The Pennsylvania flash flood's ravages were visible on various roadways across eastern Bucks County, with many closed due to significant damage from heavy rainfall and fallen trees.