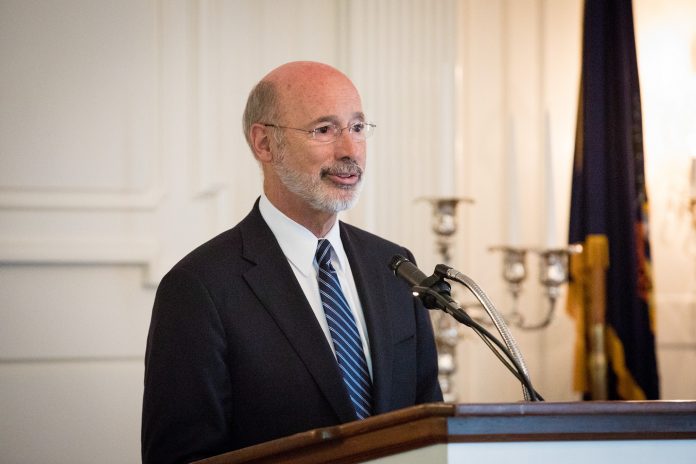 Pennsylvania Gov. Tom Wolf vowed to reject any legislation that will violate the rights of women to make their own choices for their healthcare including abortion.
In a statement, Gov. Wolf said, "Reproductive freedom is under assault across America. The right for women to make their own health care decisions is being corrupted by politicians pushing a cynical and dangerous political agenda."
Gov. Wolf reiterated his position on the matter as several states including Alabama, Georgia and Missouri passed anti-abortion legislation.
Several states approved legislation criminalizing abortion
On Wednesday, Gov. Kay Ivey signed into law the Alabama Human Life Protection Act, which criminalizes abortion. The law prohibits all abortions except when it is necessary to prevent a serious health risk to a woman.
Earlier this month, Georgia Gov. Brian Kemp signed into law the so-called "fetal heartbeat" bill, which prohibits abortion as soon as a physician detects a fetal heartbeat—normally five to six weeks into a pregnancy.
Missouri Gov. Mike Parson said he will sign the bill prohibiting abortion after eight weeks of pregnancy.
Gov. Wolf says "women deserve better from their elected leaders"
Gov. Wolf said the actions of his fellow governors were alarming because the approved the bills that destroys the  abortion rights of victims of rapes and incest.
"These bills are an attempt to criminalize the decisions that women make about their own health care. Horrifyingly, in multiple states, legislation seeks to destroy abortion rights for victims of the horrors of rape and incest," said the Pennsylvania Governor.
Gov. Wolf emphasized, "Let me be clear: I will veto any attempt by politicians to insert themselves in the doctor-patient relationship and ban abortion. From Alabama to Georgia to Ohio to Pennsylvania, women deserve better from their elected leaders. The lack of respect for vulnerable women is stunning. I stand with women in Pennsylvania, and across America, who just want these politicians to give them the privacy and freedom that they deserve."
In 2017, Gov. Wolf vetoed a bill that criminalizes abortion after 20 weeks with no exceptions for rape, incest, health, or tragic fetal anomalies and bans a common procedure used by doctors.
Last year, he strongly opposed the Trump administration's proposed gag rule that would limit women's access to family planning services particularly abortion counselling and referral.