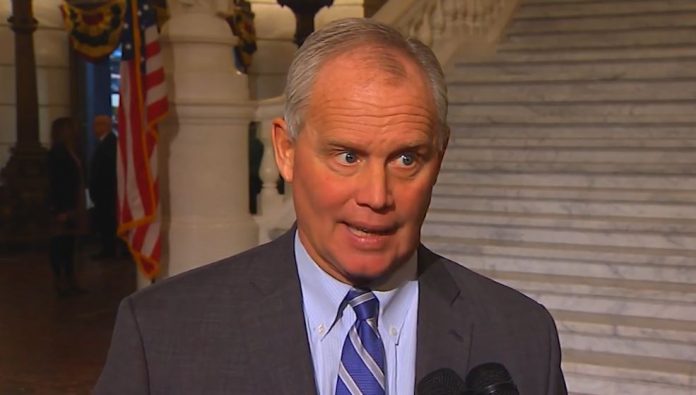 Pennsylvania House Speaker Mike Turzai called the proposal to create a two-year window to allow victims of child sexual abuse decades ago file lawsuits a "compromise."
On Wednesday, Turzai told the Associated Press that his chamber is set to hold discussions on the proposed amendments to state law. He predicted that the two-year window compromise has enough support. Therefore, its passage in the Pennsylvania House is likely.
Earlier this month, Gov. Tom Wolf demanded that the Pennsylvania legislature amend state law to allow victims to file lawsuits over sexual abuse that happened to them decades earlier.
Wolf supports the proposals in the grand jury's report on the horrifying child sexual abuse in six Catholic dioceses in Pennsylvania. In the report, the investigating grand jury uncovered widespread child sexual abuse and an alleged systemic coverup by leaders of the Catholic Church across the state. They identified 301 predator priests who sexually abused over 1,000 children over the past seven decades.
Currently, state law only allows those who were victims of sexual abuse as children to file criminal charges until age 50, and to pursue civil lawsuits until age 30.
Pennsylvania House and Senate Must 'Find Some Agreement'
In an interview with AP, Turzai said, "Everybody empathizes with the victims of child sexual abuse. These victims have to live with these consequences the rest of their lives."
In addition, the Republican Pennsylvania House Speaker said the proposed legislation is "important." The key to its passage and sending it to the governor's desk is to "find some agreement" between the House and Senate.
Meanwhile, Democratic state Rep. Mark Rozzi, commented, "I know in the speaker's heart, he knows what the right thing to do here is, and that is to pass the window."
Rozzi is one of the most vocal advocates for child sexual abuse victims. He has been pushing to reform the statute of limitations to give victims a legal remedy to obtain justice.
Just like the governor, Rozzi rejected the idea of a church-established fund for victims suggested by Pennsylvania Senate President pro Tempore Joe Scarnati.
The Pennsylvania House and Senate will start their fall sessions on September 24.