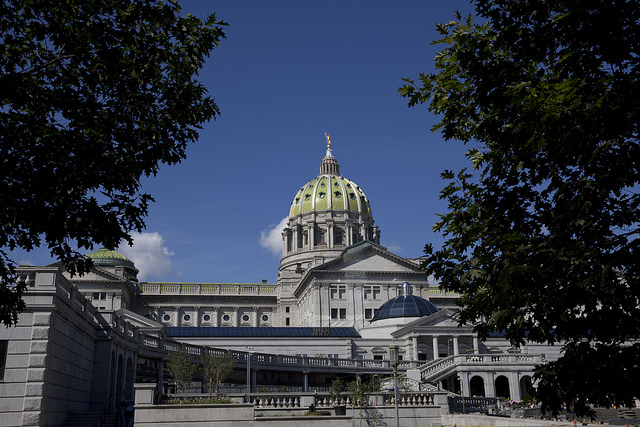 The Commonwealth of Pennsylvania obtained $1 billion in revenue from the enforcement efforts of the State Attorney General's Office last year.
On Tuesday, Attorney General Josh Shapiro released his office's revenue report to the Commonwealth. The report showed that the AG office returned $10 for every $1 in taxpayer funding it received last year.
According to Shapiro, his office recovered monies from various efforts including consumer protection, Medicare fraud control, financial enforcement, tax litigation, and other legal action.
Since assuming the role of Attorney General in 2017, Shapiro's office secured over $1.5 billion in revenue for Pennsylvania. His office also returned more than $13 million to consumers in the state.
Breakdown of revenue recovered for Pennsylvania
In 2018 alone, Shapiro's office recovered $240 million in tax litigation, $95 million in financial enforcement, $35 million in consumer protection, $72,000 in public protection, $626,000 in healthcare enforcement, and $846,000 in Medicaid fraud control.
Additionally, his office obtained a total of $706 million in settlements with tobacco companies. The settlement included the $349 million received annually by the Commonwealth from the 1998 Tobacco Master Settlement Agreement and ad $357 million negotiated by Shapiro in 2018.
The Attorney General's Bureau of Consumer Protection and Health Care Section also returned more than $9 million last year. The monies included $1.35 million in restitution from a settlement with Uber, resolving a data breach complaint that affected 13,500 Pennsylvania drivers.
In a statement, Shapiro said, "I'm proud of my Office's work to recover $1 billion for the Commonwealth last year that the Governor and legislature can use to support critical services for Pennsylvanians."
"Additionally, my Bureau of Consumer Protection worked hard to save Pennsylvania consumers $9 million by putting money directly back into their pockets or clearing unwarranted debt. As Attorney General, I am committed to protecting Pennsylvanians' hard-earned tax dollars and making good on their investment in our agency," he said.