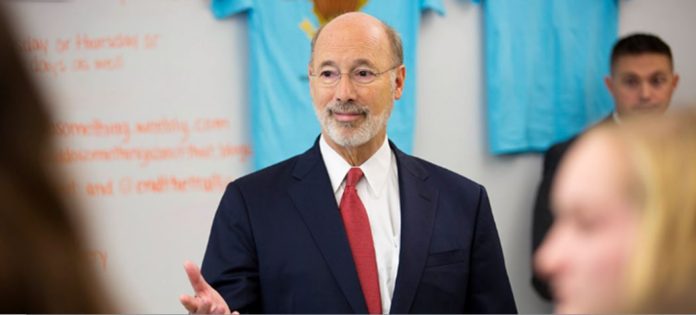 Pennsylvania Governor Tom Wolf announced that his administration received $7.2 million grant for school districts to help students with behavioral needs.
At present, there are more than 24,000 students with behavioral needs in Pennsylvania. Their health problem could lead to chronic absenteeism.  Students could end up not graduating or failing in their career.
In a statement, Gov. Wolf said, "Pennsylvania must do everything we can to ensure every student is able to succeed, no matter the circumstance."
According to the governor, the funding is important for  teachers and administrators. Schools and students with behavioral needs will be given critical resources and services.
The Pennsylvania Department of Education (PDE) will give funds to school districts under the Middle School Success: The Path to Graduation (P2G) grant program.
The P2G allows local educational agencies to address the academic and behavioral needs of students with disabilities. They use evidenced-based instructional practices.
The expected results include:
Better school personnel ready to implement intervention methods and support at-risk students.
Development of educational materials and solutions for parents and guardians.
Implementation of action plans for at-risk students by Middle school building teams using an early warning system
The P2G grant program will start in October. It will continue over the next five years.
Pennsylvania is preparing students for success
School districts will offer ongoing professional development to make sure that every student will have the ability to succeed, according to the state government.
On the other hand, PDE Secretary Pedro Rivera said the governor's administration and his department are committed to preparing students for success in college and career.
Additionally, Sec. Rivera noted that the grant aligns with their mission. It provides more resources to ensure the continuity of their work.
PDE will partner with higher education institutions to prepared preservice teachers to analyze critical data that impacts graduation and dropout rates.