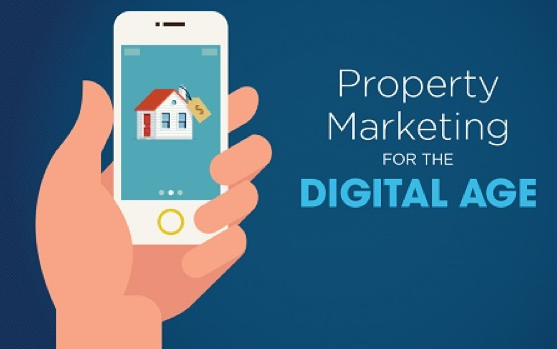 The realty industry has reached a point at which digital marketing is no longer a novelty – it's now a necessity. Increasingly potential home buyers are turning to online outlets to find the information they need and real estate agents that aren't willing to adapt will find themselves left behind. There are some common strategies that can help agencies successfully make the transition to the digital age.
How important is it for a realtor to have an online presence? Consider this. There are literally hundreds of thousands of real estate agents in the US and most of them have a strong online presence. Agencies that don't follow suit will find themselves falling behind. Potential clients expect to be able to find a realtor online whenever they need one.
Start with a Professional Website
It starts with a professional website. One of the biggest mistakes companies make is choosing to go it alone at this point. There may be somebody on staff that has a bit of knowledge when it comes to creating web pages, but this isn't an area to take shortcuts. The first thing a potential client will search for is a good website. If it isn't crisp, clean, and professional they'll keep looking.
Mobile Friendly
Realty agencies can't be content with a site that works well on traditional computing platforms either. In today's mobile friendly world, it's important to have a site that works well on all possible platforms. The site needs to look just as good on a laptop as it does on a smartphone. According to the National Association of Realtors, most potential buyers that search for a realtor online do so using a mobile platform. Real estate agencies must make sure their site is mobile friendly.
Embedded Video
It's also important to make sure that the content on the site isn't static. Today's potential home buyers are used to interactive content that paints a clear picture in their mind. A good idea is to create a YouTube channel that showcases the agency and the agents. These YouTube videos can then be embedded from the channel right on the website. Videos shouldn't be very long as people tend to have short attention spans, but they don't really need to be to get an effective message across.
SEO Optimization
Most readers of this article have probably heard the term SEO, but what does it really mean? It stands for search engine optimization and it refers to the things that can be done to drive traffic to a site. How search engines such as Google determine the placing of a site in its search listings involves a complicated formula, but there are some things that can be done to increase the chances a site will be found in a search. Creating lots of relevant, fresh, and interactive content in the realty niche is a good place to start for a real estate agency trying to establish a solid online presence.
Social Media Accounts
It isn't enough just to create a great website though. In our social media driven world, it's become expected that any business worth its salt will have a strong social media presence as well. At a minimum, real estate agencies should have a Facebook business page, a Twitter account, and a LinkedIn account. Each individual agent should have an account on each of these platforms as well.
Perhaps the biggest mistake that businesses make when they start to delve into social media is an inconsistent message. Each account that represents the agency should have a common theme and a homogeneous message. These accounts need to be just as clean and professional as the website.
Social Media Advertising
A somewhat controversial method for increasing traffic and creating a strong presence online is the use of social media advertising. Almost all of us have seen ads in our Facebook feed for local real estate agencies. These advertisements highlight some of the best homes that real estate companies have on the market. Even if you're not convinced of the merits of the tactic, there's no denying the fact that it's a strategy that increases visibility for an agency.
Progressive real estate agencies that do decide to adopt a lot of these digital marketing strategies don't have to just wonder if their efforts are working. There are online tools they can use to track the strength of traffic to their site and social media accounts. Google Analytics is a useful tool for tracking traffic and Facebook has tools to help an agency see how successful their Facebook business page is as well – at a price of course.
Communication and Team Cooperation
A comprehensive digital marketing strategy for a real estate agency isn't just about driving traffic to a website and social media accounts. The most progressive companies also use digital media for instant communication between team members. This includes the obvious tools such as email, instant messaging, and online video conferencing, but there are other great tools that can enhance the performance of an agency as well. Team tracking software such as the Asana platform can be used as a virtual office where team members can share ideas and contribute information and there are lots of other similar tools that do essentially the same thing.
It's Time to Get Online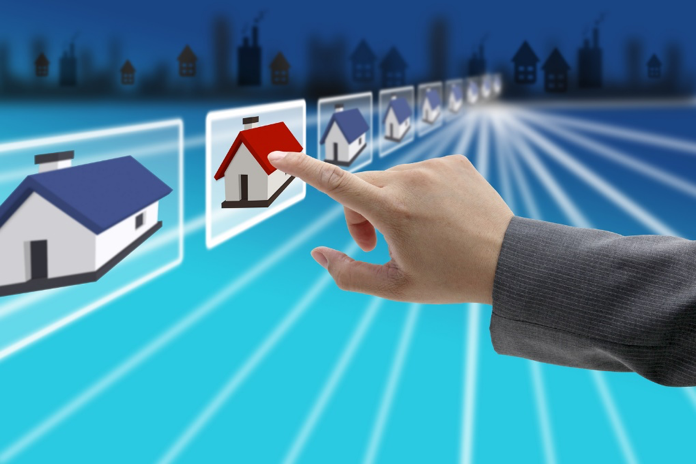 Creating an effective digital media campaign isn't an option any more for real estate agencies. In fact, an argument can easily be made that realtors need to be digital marketing experts. While that may be a little bit of an exaggeration it's not for off the mark.
In a world where every other realtor out there has a strong online presence it's important to at least have a very good idea of how it all works. Those who aren't comfortable with online life need to employ professional help if they want to survive in a difficult business. Clients expect to be able to find a realtor online. Gone are the days when they picked up the yellow pages to find what they were looking for.