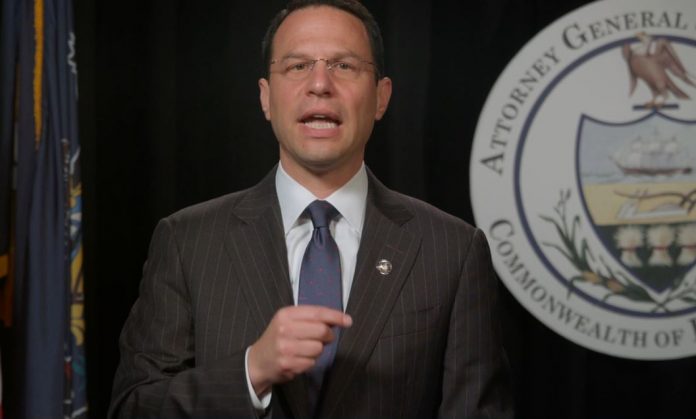 Pennsylvania Attorney General Josh Shapiro condemned the U.S. Department of Health and Human Services (DHHS) for its decision to implement its proposed gag rule to limit access to family planning services.
In June, the DHHS released a proposed rule to amend Title X regulations of the Public Health Service Act. It objective was to ensure that funds allocated for Title X will not be used for programs where abortion is a method of family planning.
In a recent statement, Shapiro promised that he will "take swift legal action" against the DHHS. According to him, the Department's decision is an "attack on Pennsylvanians' access to healthcare."
"Pennsylvanians deserve and depend on comprehensive healthcare services and basic information from doctors they trust. This includes neutral information about their reproductive choices, as well as critical services like birth control and preventive care, including cancer screenings," said Shapiro.
In addition, the Pennsylvania Attorney General stated, "Plain and simple — this is an unacceptable attempt by the Trump Administration to insert the government between a woman and her doctor and gut family planning programs."
Last year, Shapiro and Governor Tom Wolf submitted legal comments opposing the DHHS' gag rule. They emphasized that the proposal will reduce women's access to critical health services such as birth control and preventive care.
California will sue DHHS over gag rule
In California, Attorney General Xavier Becerra also expressed that he is ready to file a lawsuit to challenge the DHHS's gag rule and "protect women's health and rights."
Becerra called the gag rule "reckless and dangerous for women." He said, The Trump-Pence Administration has yet again shown its deliberate disregard for women's reproductive freedom and the rule of law."
In addition, the California Attorney General, stressed, "If the Administration cared about women's health, it would hear the thousands of voices opposing a rule that interferes in women's medical decisions and access to care. We stand ready to take any and all legal action to protect women's health and rights."