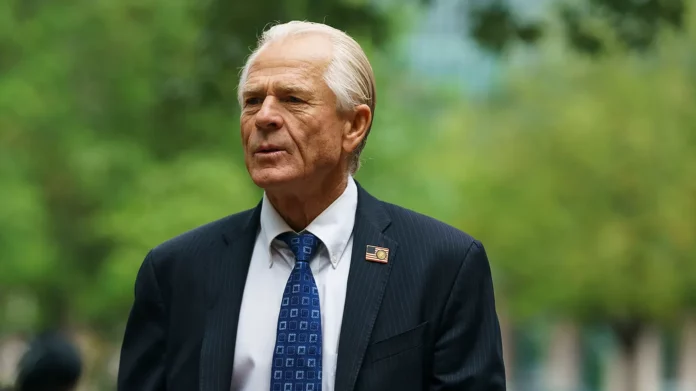 In a riveting twist to the Peter Navarro Contempt Trial, the former Trump White House adviser's legal team has raised concerns over a 15-minute break taken by jurors outside the courthouse, suggesting the presence of protesters may warrant a mistrial. The trial, which convicted Navarro of contempt of Congress charges, is now mired in controversy, with his defense team demanding a closer look at this unexpected courtroom development.
Peter Navarro Contempt Trial : Protesters in the Shadows
Peter Navarro, 74, and his legal team have been relentless in their pursuit of justice, challenging the court's decision after jurors rendered a guilty verdict on September 7. Their primary contention? The 15-minute break that jurors took outside the courthouse, an intermission that may have been tainted by the presence of protesters.
Stanley E. Woodward Jr. of Brand Woodward Law LP, one of Navarro's attorneys, dropped this legal bombshell during a press conference with Judge Amit P. Mehta. Woodward expressed his intention to file a motion for a new trial after discovering that the jury's break took place within close proximity of demonstrators congregated at the courthouse's western entrance.
Peter Navarro Contempt Trial : The Controversial Break
The unexpected courtroom drama unfolded as Navarro held a press conference outside the same courthouse entrance, surrounded by a mix of supporters and dissenters. Among the crowd was a man waving the American flag and holding a sign that boldly declared, "Free the J6 political prisoners," alluding to those linked to the January 6, 2021, Capitol insurrection.