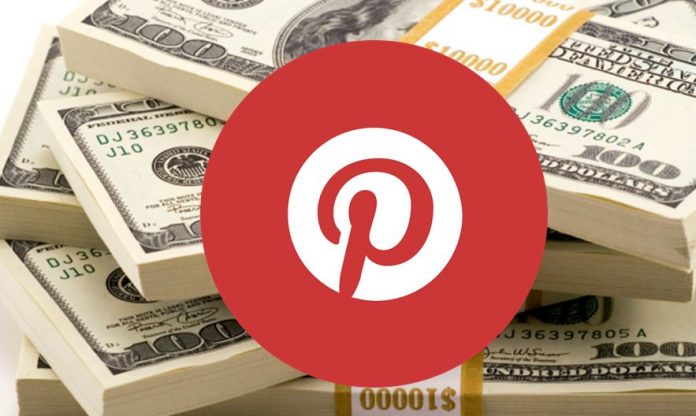 The stock price of Pinterest, Inc. (NYSE: PINS) declined more than 15 percent on Thursday after releasing its financial results for the first quarter ended March 31, 2019.
PINS shares traded $30.86 a piece, up by more by than 7 percent but suddenly plunged to $26.10 each after hours. Investors were not pleased with its bigger-than-expected net loss.
Pinterest first quarter 2019 results
During the first quarter, Pinterest reported that its revenue increased 54 percent to $202 million from $131.4 million in the same period a year ago. Wall Street analysts expected the digital scrapbooking company to post $200.6 million in revenue.
Its net loss was $0.32 per share (excluding certain items), more than the $0.11 per share estimated by Wall Street analysts.
Pinterest said its monthly active users (MAUs) were 291 million, in line with the expectations it stated on its prospectus earlier this year. Its user base has been growing steadily since June, exceeding Snap's user base of 190 million.
According to digital scrapbooking company said its average revenue per user (ARPU) in the United States increased 26 percent to $2.25. Its international ARPU rose 59 percent to $0.08 while its global ARPU grew 26 percent to $0.73.
Pinterest is focused expanding is presence in Europe
In a statement, Pinterest Co-Founder and CEO Ben Silberman, said, "The IPO was a significant milestone, but our focus at Pinterest hasn't changed. We want to help people discover inspiring ideas for every aspect of their lives, from fashion and home decor to travel and fitness. Our success can be seen in our Q1 results, and we're excited by to continue to grow our reach and impact in the years to come."
On the other hand, its CFO Todd Morgenfeld, stated, "We were particularly encouraged by the strength we saw in U.S. revenue and international user growth. Our strong revenue performance allowed us to expand net margin by 20 percentage points year-over-year, reflecting our continued prioritization and disciplined execution across our strategic priorities."
During the earnings call with analysts, Morgenfeld said Pinterest achieved significant growth in English-speaking countries such as Canada and the United Kingdom. They are currently focusing its expansion in Europe. Pinterest has presence in 13 countries.