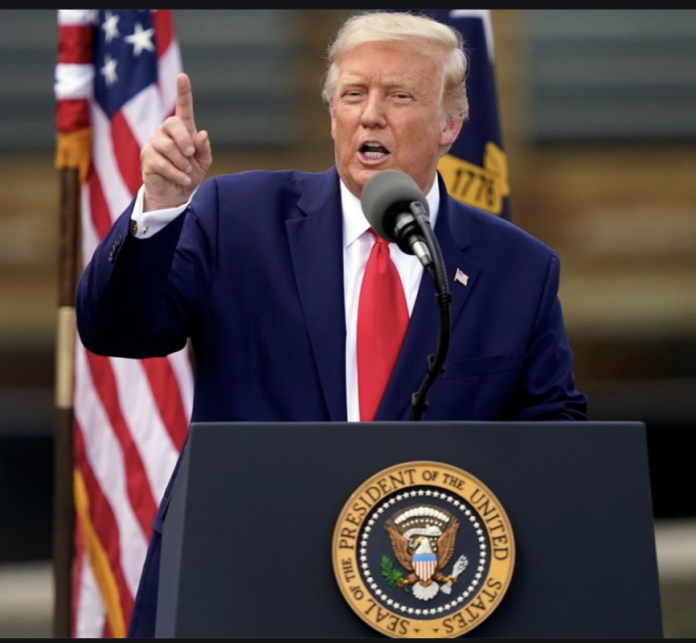 President Donald Trump has not quit in his attempts to change the results of the 2020 presidential election his attorney, former New York City Mayor Rudy Giuliani has said.
The former mayor appeared on "War Room: Pandemic" hosted by Steve Bannon when he said that the president approves of moving to, what he called, Plan B.
"We move immediately, seamlessly, to plan B, which is to bring lawsuits now in each one of the states. We had them ready. They're just a version of the one that was brought in the Supreme Court. So last night, the president made the decision," Giuliani said.
The state of Texas sued the states of Pennsylvania, Georgia, Wisconsin, and Michigan in the Supreme Court against, arguing that the states in question had violated the Constitution in the way they had run their elections.
The court decided not to hear the case on Friday and many thought that would be the end of it.
But the president's legal team has other ideas. They are going to file, or have already filed, lawsuits in the four aforementioned states in addition to Arizona and Nevada. Those lawsuits will incorporate some of the allegations that were present in the Texas lawsuit, but this time by a plaintiff with standing.
"If the state doesn't have standing, surely the president of the United States has standing. And certainly the electors in the states have standing. So they will be bringing those very cases right in those courts, starting today," he said. "And let's see what excuse they can try to use to avoid having a hearing on that."
The former mayor said that the courts have been using the excuse of standing to avoid hearing the cases because "Nobody wants to face the reality that this election was stolen."
"This is outrageous what they're doing. The American people should have the benefit of hearing these facts … The facts have been kept from them," Giuliani said.
"Not a single court decision has had a hearing yet. They haven't heard from a single witness. They haven't looked at a single tape. They haven't listened to a single recording. There are thousands of them. They haven't even bothered to look at the tape in Atlanta, Georgia, which is dispositive. It shows an ongoing voter theft of 30,000 votes, enough to change the election," he said.