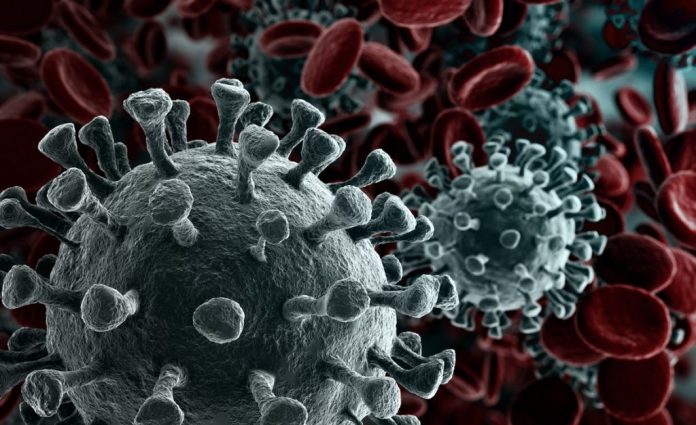 Italian scientists have detected the novel coronavirus (COVID-19) in a four-year-old boy's throat secretions, suggesting the deadly virus' presence in Italy as early as November 2019.
The study, led by scientists at the University of Milan, analyzed oropharyngeal swabs collected from 39 patients between September 2019 and February 2020.
The sample from the Italian boy, which was collected on December 5 in Milan, was first thought to have contracted measles, according to the researchers.
The specimen was a "100 percent match" of a genome segment of the first Sars-CoV-2 viral strain collected from a seafood market worker in Wuhan on December 26, the study found. Sars-CoV-2 is a virus that causes COVID-19.
The study was published in Emerging Infectious Diseases, a peer-reviewed journal produced by the U.S.  Centres for Disease Control and Prevention (CDC).
"These findings, in agreement with other evidence of early Covid-19 spread in Europe, advance the beginning of the outbreak to late autumn 2019," said the group led by Professor Elisabetta Tanzi.
This means, according to the study, that the boy had been infected with the novel coronavirus one month earlier than the case was first reported in China's Wuhan, the epicenter of the outbreak.
The boy reportedly experienced symptoms of coughing and rhinitis since November 21, 2019, and was rushed to the emergency room on November 30 for emesis and shortness of breath.
His doctors denied that the boy suffered from measles.
In November, a separate study conducted in Italy suggested that COVID-19 may have been circulating in the country as early as September 2019.
Countries across the world have ramped up efforts to assess the effectiveness of several COVID-19 candidate vaccines.
The United Kingdom was the first country to authorize a COVID-19 vaccine with the rollout of the BioNTech-Pfizer vaccine, a landmark moment in the coronavirus pandemic. Margaret Keenan, a  90-year-old woman, became the world's first person to receive the COVID-19 vaccine.
Meanwhile, the U.S. Food and Drug Administration on Friday authorized the use of the Pfizer-BioNTech COVID-19 vaccine. The federal government is expected to start its vaccination program next week.
The vaccine was shown to be 95 percent effective in preventing the disease in a late-stage trial.
—————————————-