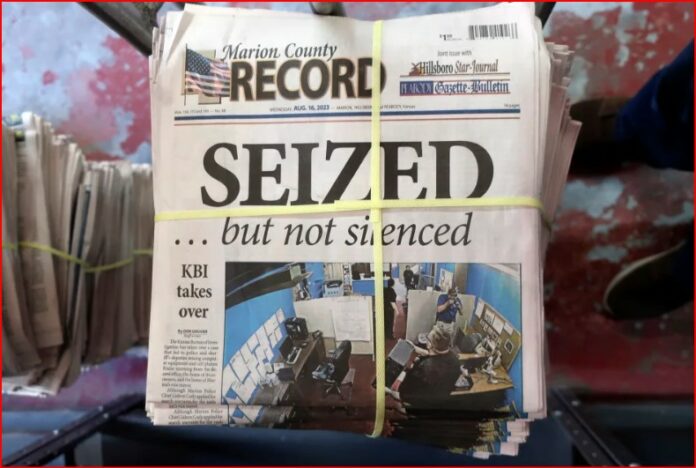 Police raids rocked the small town of Marion, Kansas. The raids involving several officers and sheriff's deputies took place in August. And received global attention. According to USA Today the Police Chief was suspended by Mayor Dave Mayfield. 
Chief Gideon Cody obtained the search warrants and then led a raid on the offices of the local newspaper, the Marion County Record. They also raided the Editor's house, 2 reporters' houses, and the home of City Council member Ruth Herbel.
The controversy has raised concerns about press freedom and First Amendment rights, leaving the town's officials and residents in a state of unease.
Mayor Dave Mayfield confirmed the suspension of Chief Cody but declined to provide further details, citing it as a personnel matter. The warrant that had authorized the raid was ultimately withdrawn by the county attorney. Still, the incident sparked outrage from experts in the field of press freedoms and advocates of the First Amendment.
Police Raid on Kansas Newspaper Causes Outrage and First Amendment Concerns – USA Herald