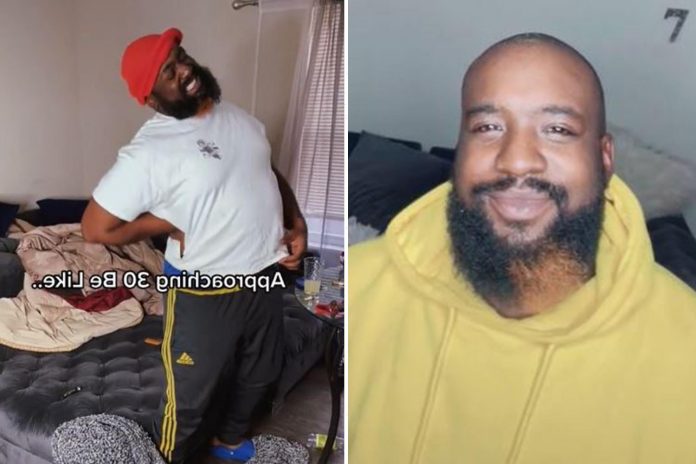 Tik Tok star Rory Teasley, 28, was strangled on January 6th. His boyfriend, Docquen Jovo Watkins, 31, has been charged in the death with second degree murder. The two men were fighting over a video game, according to police.
Teasley and Watkins, 31, of Pontiac, Michigan had been together for 10 years according to ClickOnDetroit.
Watkins called 911 at midnight to report that he and Teasley got into a fight. The argument involved Overwatch, a popular online team-based shooter game.
When police arrived Watkins claimed Teasley was "sleeping" on the couch in his apartment. But authorities found the Tik Tok star unresponsive. He was pronounced dead at a local hospital.
The Oakland County Sheriff's office released a statement claiming Watkins had choked Teasley to death during the fight.
"We see far too often across the country these days when people resort to violence over trivial and insignificant disagreements," Sheriff Michael Bouchard said. "There is never a reason where violence is acceptable over a disagreement," Bouchard added.  "Those who do so will be held accountable."
Followers mourn Tik Tok star 
The influencer was known as user @too2pump4tv. He described himself as "Everybody Gay Bestfriend" in his bio. He was loved on the platform for his sense of humour and his comedy videos. And also for his dance videos. Teasley had over 222,000 followers on Tik ToK.
His Tik Tok was a high energy place. And there are videos of Teasley dancing alone and with friends. He also posted voiceover monologues and skits on the short-form video sharing site.
He posted on TikTok, on the day he died. In the video he was making fun of the issues of approaching 30-years-old.
His fans and followers gathered on his site to mourn the passing of the Tik Tok star. And to say goodbye.
Watkins was not allowed bond during his arraignment hearing. He is scheduled for a January 18th probable cause hearing. And has been charged with second-degree murder.