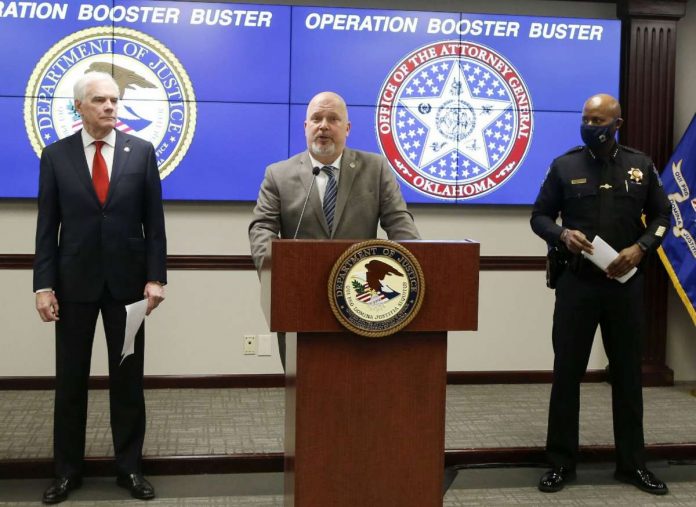 Tulsa-based U.S. Attorney Clint Johnson and Oklahoma Attorney General John O'Connor issued a statement in the arrest of over two dozen people involved in a multi-state shoplifting ring.
 They arrested and charged more than two dozen people for stealing over $10 million in stolen goods. And primarily over-the-counter medications were stolen. The organized theft ring had been successfully operating for over 4 years. 
The Tulsa Police Department kicked off the investigation in 2019. It started when an unnamed organized crime investigator from a pharmacy retailer reported bulk thefts of over-the-counter meds throughout Tulsa. 
It was determined that the gang was operating in multiple states. Then the investigation  became a task force. And it was learned that the shoplifting ring was responsible for the theft of millions of dollars. The investigation was called "Operation Booster Buster."
State and federal charges have been filed against 29 defendants. Johnson says that 25 have been arrested. And four others of those charged are still at-large.