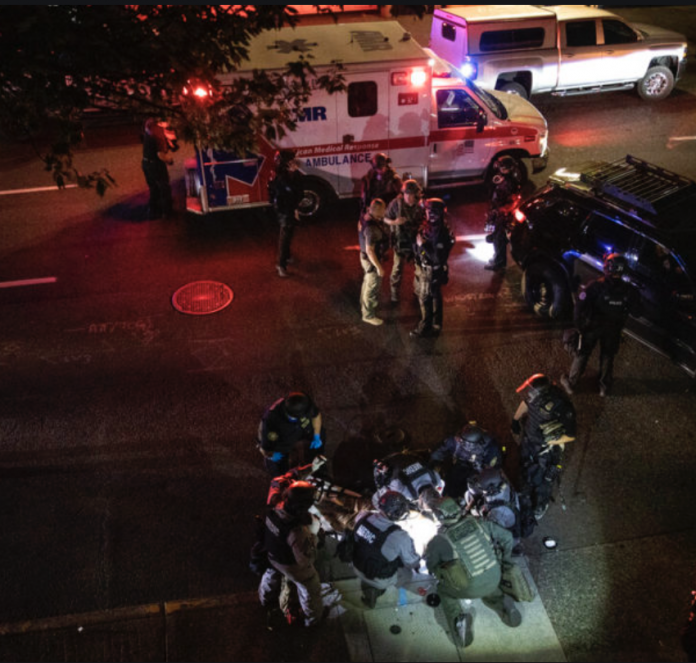 Portland, Oregon, continues to struggle with riots on a daily basis. For the entirety of this summer, Americans have watched violence rip Portland to pieces, with rioters setting small businesses on fire, looting, and vandalizing property.
Certain people have even died in the streets, due to the levels of violence; nonetheless, Ted Wheeler, the mayor of Portland, is refusing to call in the National Guard. Oregon's Gov. Kate Brown is also refusing to act. Both Wheeler and Brown are Democrats and facing backlash for what's happening in the city.
On Monday night, riots escalated and became even more dangerous, placing the Portland mayor right in the line of fire.
What to know about the latest riots in Portland
At this time, the Portland mayor is facing a series of demands from violent rioters who have essentially taken over the city. Activists are demanding that Wheeler agree to dismantle the local police department within the next two years; this comes in addition to other demands.
Last week, rioters made their way into Wheeler's complex and stated that they would not leave until he acquiesced to their appeals. Then, on Monday night, rioters set ablaze part of the complex building where the Portland mayor resides. These fires came in addition to demonstrators breaking into businesses, torching furniture, and looting various stores.
Will the Portland mayor call in the National Guard?
Despite the most recent and increasingly violent acts, Mayor Wheeler has given no indication that he plans to call in the National Guard. In fact, the Portland mayor has actually gone after President Trump for his interest in sending federal authorities to the city.