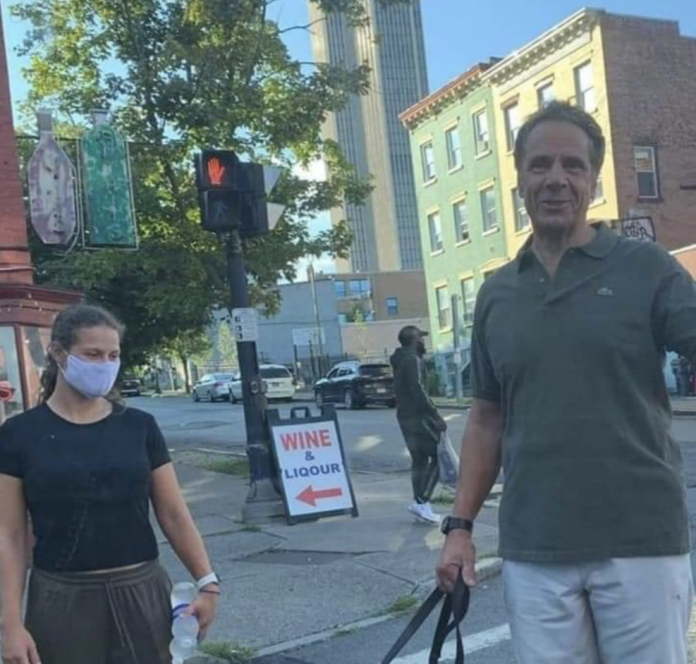 New York Gov. Andrew Cuomo is one of the most vocal proponents of face masks. Cuomo even maintains that America needs a nationwide face mask mandate. In light of this, the Democrat governor is now facing criticism for a photograph of him outside without a face mask on.
Many Democrat leaders have made it a point to push face masks. Despite mixed science, reports of acne from frequent masking, and even dental hygiene issues known as "mask mouth," proponents of face masks argue that everyone has a duty to wear face masks.
In the quest to get everyone to "mask up," Democrats are pushing for a national face mask mandate. This is something that President Trump has said he will not implement; however, the president himself has worn face coverings on certain occasions.
What to know about criticisms of the New York governor
Many Americans disagree with mandatory masking; although, this alone is not the only area where the New York governor has met backlash. Cuomo's management of nursing homes amid coronavirus (and more specifically, allowing COVID-19-positive individuals to come into contact with nursing home patients) hasn't sat well with many people.
The recent photograph of Gov. Cuomo without a mask quickly spread across social media. In the image, the Democrat is seen holding a dog leash and ironically standing next to someone else who is wearing a mask.
Found this picture of someone without a mask on the internet today. https://t.co/NlmjKCY9kC pic.twitter.com/mWubulugQB

— Janice Dean (@JaniceDean) August 31, 2020
Critics are branding Cuomo as a hypocrite, claiming that he's not practicing what he preaches. People who take issue with the New York governor are also referencing and slamming his many tweets calling for people to "wear a mask."
In addition to calling for a nationwide mask mandate, the New York governor has gone on record claiming that wearing a mask is all about "respect." Over July 4th weekend, Cuomo stated that the "real patriots" in America are individuals who wear face masks.
The most recent image does not mark the first time the New York governor has forgone a mask. Several conservative news outlets have jumped onto this new development as well; much of the coverage shows numerous tweets of Cuomo calling for everyone to "mask up."
————————————————–
Have a story you want USA Herald to cover? Submit a tip here and if we think it's newsworthy, we'll follow up on it.
Want guaranteed coverage? We also offer contract journalism here.  Just be sure you're comfortable giving up editorial control because our journalists are dogged and will follow the story through to the conclusion. The story will be published to our exacting standards, without regard for your preferred slant.
Want to contribute a story? We also accept article submissions — check out our writer's guidelines here.