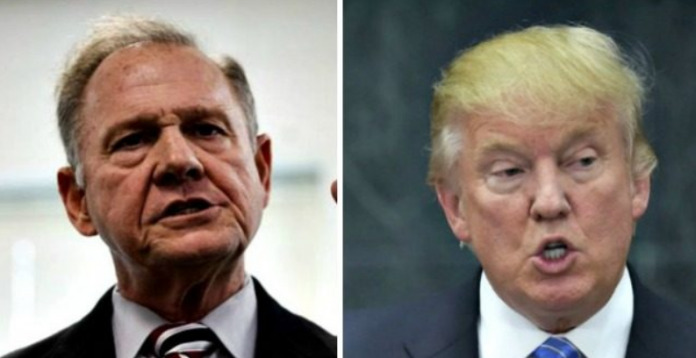 Hours ago, President Trump took to Twitter to endorse Republican Alabama Senate candidate Roy Moore, as reported by Breitbart News.
President Trump's Endorsement of Roy Moore
Earlier this morning, President Trump posted the following message on Twitter, thus confirming his endorsement of Moore:
Democrats refusal to give even one vote for massive Tax Cuts is why we need Republican Roy Moore to win in Alabama. We need his vote on stopping crime, illegal immigration, Border Wall, Military, Pro Life, V.A., Judges 2nd Amendment and more. No to Jones, a Pelosi/Schumer Puppet!

— Donald J. Trump (@realDonaldTrump) December 4, 2017
Putting Pelosi/Schumer Liberal Puppet Jones into office in Alabama would hurt our great Republican Agenda of low on taxes, tough on crime, strong on military and borders…& so much more. Look at your 401-k's since Election. Highest Stock Market EVER! Jobs are roaring back!

— Donald J. Trump (@realDonaldTrump) December 4, 2017
Roy Moore is currently facing allegation of inappropriate sexual behavior with a 14-year-old girl and a 16-year-old girl. However, the Alabama Senate candidate denies all accusations against him. Many of Moore's supporters also believe the accusations are being employed as a tool to tank his campaign.
A few weeks ago, President Trump gave the following statement regarding allegations against Moore:
"He totally denies it. He says it didn't happen. Forty years is a long time. He's run eight races. This [never came] up."
What Do Americans Think of President Trump's Roy Moore Endorsement?
Thoughts about the President's endorsement of Roy Moore come in a mixed bag. While many people agree with President Trump, others disagree. Furthermore, many of the President's critics slammed him for his endorsement of Moore. Conversely, many Trump supporters expressed their agreement: