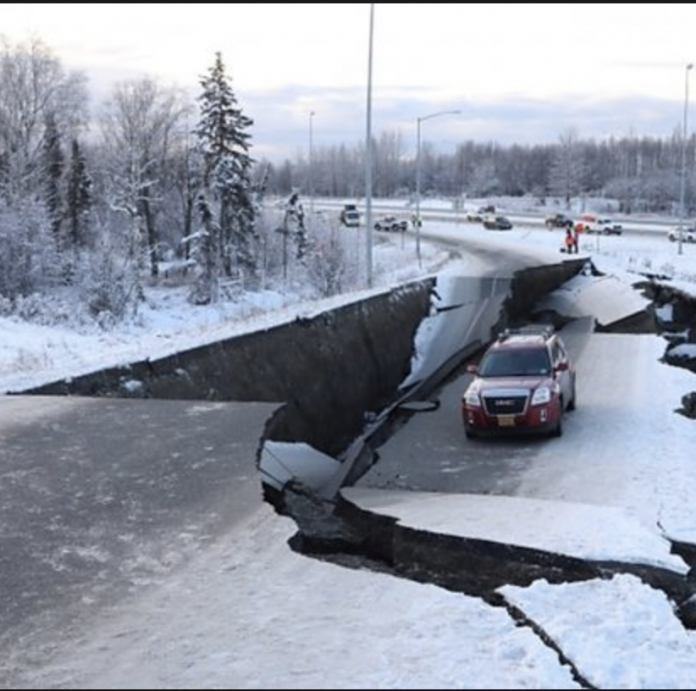 On Friday, President Donald Trump sent out his blessings to Alaskans who experienced multiple earthquakes earlier that morning.
A Look at the President's Public Statements
The commander-in-chief posted the following tweet regarding the situation in Alaska:
To the Great people of Alaska. You have been hit hard by a "big one." Please follow the directions of the highly trained professionals who are there to help you. Your Federal Government will spare no expense. God Bless you ALL!

— Donald J. Trump (@realDonaldTrump) November 30, 2018
Anchorage, Alaska bore the brunt of an extreme earthquake with a magnitude of 7.0. Damages and aftermath of this devastating occurrence are still being monitored and reported on.
More Updates on the Alaska Earthquake
At this time, Anchorage has experienced notable impacts of the earthquake, particularly since the disaster struck upon the outskirts of the city. Prior to the occurrence of the earthquake, Alaska received warnings of potential tsunamis, although officials later retracted these alerts.
Thus far, individuals near Anchorage have experienced harmed infrastructure, disruptions at local TV stations, damages in buildings, and probable likelihoods of area aftershocks.