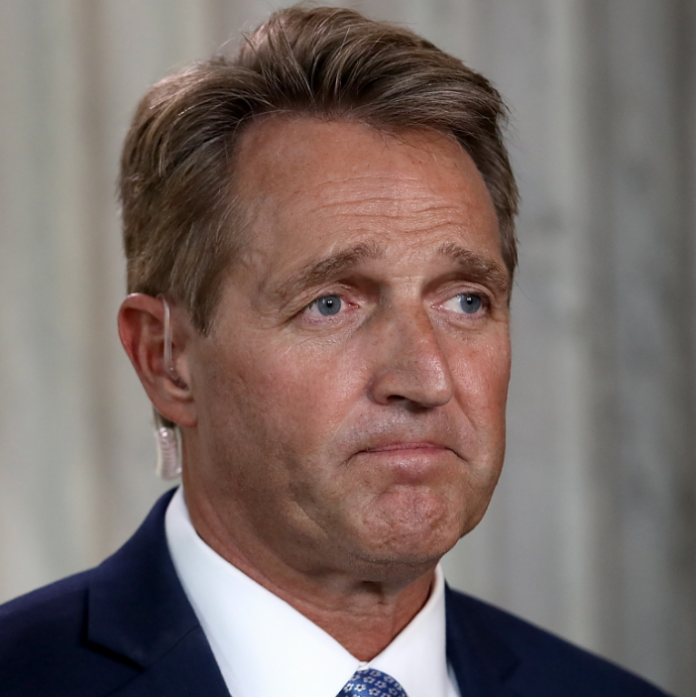 Sen. Jeff Flake (R-Arizona) is confident that the legislation to protect Special Counsel Robert Mueller will pass the Senate if the GOP leadership will allow a vote on it.
During an interview with CNN on Friday, Flake said, "I do believe the votes are there on the floor if we can just get a vote, and that's what I'm calling, let's just have a vote."
A bipartisan group of senators introduced the legislation to protect Mueller from getting fired without a cause. In April, the Senate Judiciary Committee approved the measure.
However, the Republication leadership doesn't want to bring it to Senate floor for a vote. They argued that it is not necessary because President Donald Trump has no plan to fire Mueller or undermine the investigation into the alleged Russia's interference in the 2016 presidential election.
"I don't know how we can be sanguine about what's going on over at the Department of Justice in terms of the Mueller probe. It's important to protect it," added Flake.
GOP blocked the bill twice
This month, Flake together with Senators Chris Coons (D-Delaware) and Cory Booker (D-New Jersey) attempted twice to bring the bill to the Senate floor for a vote. Senate Majority Leader Mitch McConnell (R-Kentucky) and Sen. Mike Lee (R-Utah) blocked it on November 14 and November 28, respectively.
On Wednesday, Lee argued that the legislation to protect Muller would "fundamentally [undermine] the principle of separation of powers that is so core to our liberty." He added, "Prosecutorial authority in the United States belongs in the Department of Justice."
In his remarks at the Senate floor on Wednesday, Flake reiterated that Trump is "demeaning and ridiculing" the special counsel on a daily basis via Twitter. The president repeated condemned the Russia probe as a "witch hunt."  "To be sanguine about the chances of him getting fired is a folly for us," he said.
Flake vowed that he will not support the GOP's judicial nominees until its leadership allows a vote on the legislation. He kept his word and voted against Thomas Farr, a nominee for district judge. His move prompted Sen. Chuck Grassley, chairman of the Judiciary Committee, to cancel votes on almost a dozen judicial nominees this week.
"We need to protect the special counsel, it's important. Confirming judges is important. I want to confirm more judges … but this has to be priority now. And you have to take a stand. I have leverage because we have a narrow majority on the Judiciary Committee, so I'm using it," said Flake