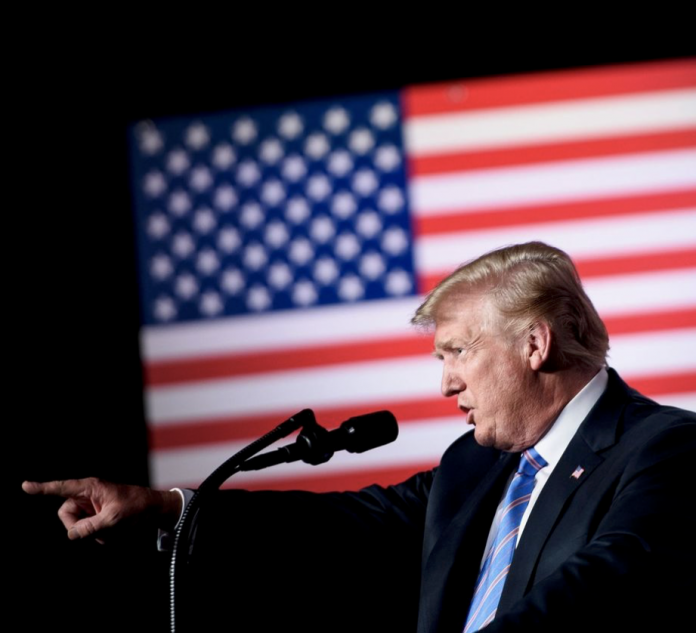 On Friday, President Trump criticized Democrats over a recent, unsuccessful lawsuit pertaining to the Russia investigation, reports Fox News.
An Overview of the Failed Lawsuit
DNC associates Eric Schoenberg, Roy Cockrum, and Scott Comer brought the aforementioned lawsuit into inception. The three men alleged that President Trump and Republican Roger Stone joined forces with Wikileaks and Russia, thus hacking 2016 DNC emails. However, as previously stated, the lawsuit turned out to be fruitless. Judge Ellen Huvelle dismissed the foregoing allegations and moreover cited them as "unsubstantial."
An excerpt from her written statement reads as follows:
"This is the wrong forum for plaintiffs' lawsuit. The court takes no position on the merits of plaintiffs' claims."
Stone also blasted Schoenberg, Cockrum, and Comer's unsuccessful lawsuit:
"Plaintiffs provided no evidence or proof whatsoever of their central left-wing conspiracy theory…This is false and can therefore never be proven in any jurisdiction."
Finally, President Trump's criticism of the lawsuit (and Democrats) reads as follows:
Just won lawsuit filed by the DNC and a bunch of Democrat crazies trying to claim the Trump Campaign (and others), colluded with Russia. They haven't figured out that this was an excuse for them losing the election!

— Donald J. Trump (@realDonaldTrump) July 6, 2018
The Newest Faction of the Russia Collusion Conspiracy Theory
Despite the ongoing Russia investigation (and subsequent lack of proven guilt of Trump or his family/administration), many Democrats continue to maintain that the President colluded with Russia to win the 2016 election. Moreover, these unproven accounts have begun to extend towards other persons and organizations which share affiliations with the President. On many counts, the divided discourse regarded the Russia investigation is a significant contributing factor to the political division and social unrest in America.
As the probe persists, Democrats and Trump critics are not letting up; they routinely call for the President's impeachment and incarceration. Conservatives and Trump supporters are also not holding back. Many right-leaning Americans have criticized Democrats for their virtually nonstop censure of the President, his policies, and supporters.
Over the past few weeks, members of the Trump administration have faced public harassment from political adversaries.
Due to the aforementioned circumstances, Americans are beginning to question just how much political antagonism and unrest the nation can endure. Fox News readers also shared their thoughts regarding the failed lawsuit against President Trump and Roger Stone:
"I hope they go broke hating Trump."
"Must be tough having to eat crow every day as Trump keeps winning lol!"
"I'm guessing that 2020 is going to be a very exciting year."