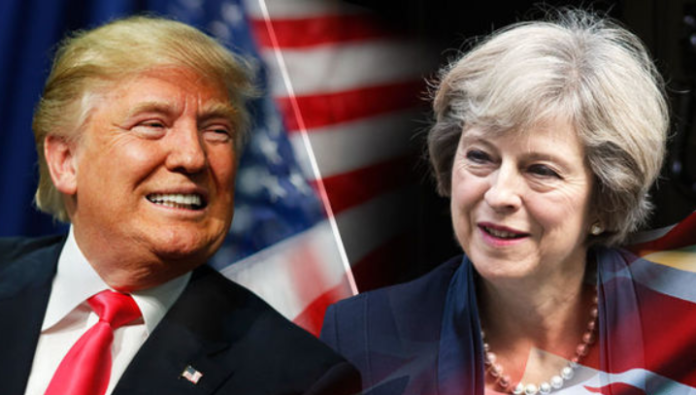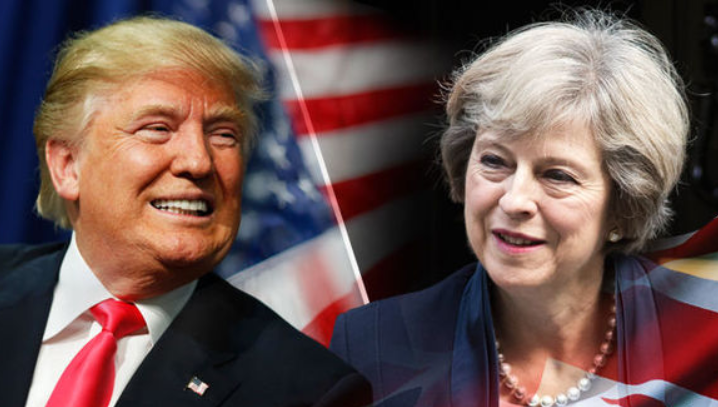 Fox News reports that President Trump tweeted out some advice for Theresa May following her condemnation of his decision to retweet content showing Muslims committing acts of violence.
What Prompted President Trump's Tweet?
The following posts from a British Twitter user called Jayda Fransen were retweeted by President Trump:
VIDEO: Muslim migrant beats up Dutch boy on crutches! pic.twitter.com/11LgbfFJDq

— Jayda Fransen (@JaydaBF) November 28, 2017
VIDEO: Muslim Destroys a Statue of Virgin Mary! pic.twitter.com/qhkrfQrtjV

— Jayda Fransen (@JaydaBF) November 29, 2017
VIDEO: Islamist mob pushes teenage boy off roof and beats him to death! pic.twitter.com/XxtlxNNSiP

— Jayda Fransen (@JaydaBF) November 29, 2017
Apparently, these retweets displeased Theresa May because she released the following statement via her spokesperson:
"It is wrong for the President to have done this. Britain First seeks to divide communities by their use of hateful narratives that peddle lies and stoke tensions. They cause anxiety to law-abiding people. British people overwhelmingly reject the prejudiced rhetoric of the far right which is the antithesis of the values this country represents, decency, tolerance and respect."
President Trump responded to May's criticism with a tweet which reads as follows:
.@Theresa_May, don't focus on me, focus on the destructive Radical Islamic Terrorism that is taking place within the United Kingdom. We are doing just fine!

— Donald J. Trump (@realDonaldTrump) November 30, 2017
Radical Islamic Terrorism and America's Feedback
Firstly, radical Islamic terrorism is a subject which has engendered widespread conversation. The prevention of radical Islamic terrorism was also a central theme of President Trump's campaign. Furthermore, various video clips of the commission of violent acts by Muslims have made the rounds on social media for quite some time. Many Americans have expressed their concerns.
While the President's critics slammed his retweets of Fransen's content as the promotion of propaganda, other Americans directed more interest towards the graphic, disturbing footage:
Trump won because the majority want a border wall and controlled migration.

— James DeplorableLand (@nineracefan1962) November 29, 2017
"The majority of violence is perpetuated by men."
"Not all men!"

"A Muslim destroyed a statue of Mary! They're so evil!"
"Not all Muslims!"
"Yes, it is shut up liberal snowflakes!"

Funny how that logic works for one group but not another.

— MZimmerman (@MZimmWrites) November 29, 2017
Since President Trump's retweet of Jayda Fransen's content, she posted a video requesting his aid in the United Kingdom:
WATCH: Jayda appeals for Donald Trump's help @JaydaBF @realDonaldTrump pic.twitter.com/1extlyhwhp

— Jayda Fransen (@JaydaBF) November 29, 2017