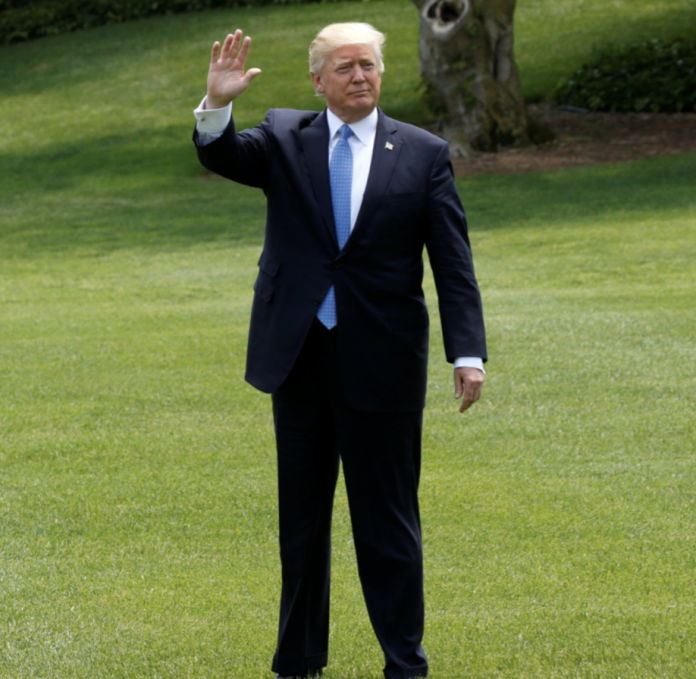 Concerns and fears about the spread of coronavirus are at an all-time high. Panic buying and all-out brawls in public supermarkets continue to take place around the world; moreover exists people's decisions to stay home and abstain from public gatherings.
Schools, churches, and other places of business are closing and reducing their hours as anxieties about COVID-19 continue to mount. However, despite the largely negative press surrounding coronavirus, there are some good developments.
In this week alone, more than 60,000 individuals who contracted coronavirus have also recovered. Furthermore, President Trump himself tested negative for COVID-19 earlier today, despite prior contact with individuals with currently positive tests.
What to Know About Trump's Negative COVID-19 Test
Earlier this afternoon, the 45th president announced his decision to take a coronavirus test along with the then-pending results. This choice came into being after Trump's recent dinner with his Brazilian counterpart Jair Bolsonaro and Bolsonaro's press secretary; since the dinner, the Brazilian president tested positive for COVID-19, hence prompting concerns about Trump's possible contraction of the virus.
Per the White House doctor, President Trump does not have coronavirus. The test results come after pressure from reporters for the president to undergo screening for the potential contraction of COVID-19. Since the spread of coronavirus, certain leaders in Washington and members of the Trump administration have self-quarantined after contact or potential contact with COVID-19-positive individuals.
An excerpt from the White House doctor regarding Trump's coronavirus test results reads as follows:
"Last night after an in-depth discussion with the president regarding COVID-19 testing, he elected to proceed. This evening, I received confirmation that the test is negative."
The White House doctor also noted his work with the CDC and the nation's coronavirus task force, which is currently headed by Vice President Mike Pence.
Staying Viligant in Current Times
Concerns about coronavirus are understandable; however, remaining vigilant and not succumbing to hysteria and mania are imperative. Per the CDC and other health officials, staying home when sick, cleaning dirty surfaces, frequent handwashing and general hygienic habits are some of the most effective ways to halt the spread of COVID-19.
While the spread of this virus may seem scary, it's also important to remember the reality of recoveries from coronavirus along with the active, ongoing steps to stop its spread.