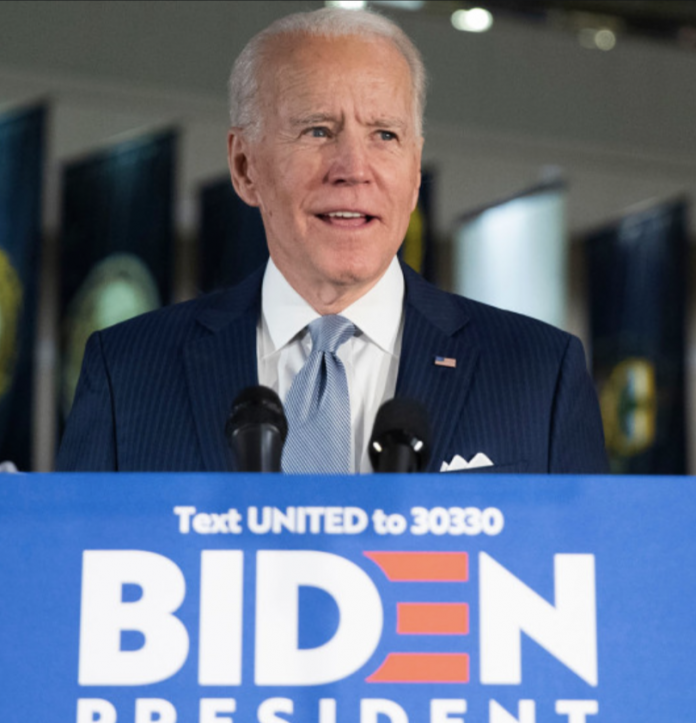 The coronavirus continues to play a role in politics and 2020 Democrats who are currently seeking office. Since the emergence of COVID-19, politicians have put forth various plans and initiatives to combat the virus; 2020 candidate Tulsi Gabbard even recently called for emergency funding to resist harm engendered by COVID-19.
Joe Biden and Bernie Sanders have also put forth initiatives; although they've taken shots at Trump, claiming that his administration is contributing to the spread of coronavirus.
Earlier today, Joe Biden stated that his election would engender a better reaction, response, and combat of COVID-19.
Biden on Coronavirus and Seeking Election
Since the arising of coronavirus, Biden has taken multiple shots at President Trump. The former vice president alleges that Trump doesn't know what he's talking about and isn't equipped to deal with the virus. This assertion comes in spite of the president putting together a coronavirus task force, one currently headed by Vice President Mike Pence.
According to Biden, his presidency will "prepare better, respond better, and recover better." The former vice president admitted he can't commit to the prevention of "future outbreaks," but that he will take other measures if elected into office.
An excerpt from Biden's statements read as follows:
"We will lead with science, listen to experts, and heed their advice. We will rebuild American leadership and rally the world to meet global threats. I will always, always tell the truth. That is the responsibility of a president."
Since COVID-19's inception, the 2020 Democrat has called for all Americans to have access to free COVID-19 testing kits. Biden also stated that the Trump administration ought to document and publicize the results from the coronavirus tests.
What's Next for Joe Biden?
Later tonight, Joe Biden will join Bernie Sanders for the next primary debate. This debate will take place, despite the DNC purposefully switching their rules at the last second to keep Tulsi Gabbard off the debate stage. Gabbard has since appealed to Biden and Sanders for help in getting her to the debate, but to no avail.
Biden and Sanders will be permitted to sit down during their time debating one another. In light of the coronavirus, no live studio audience will attend tonight's debate.