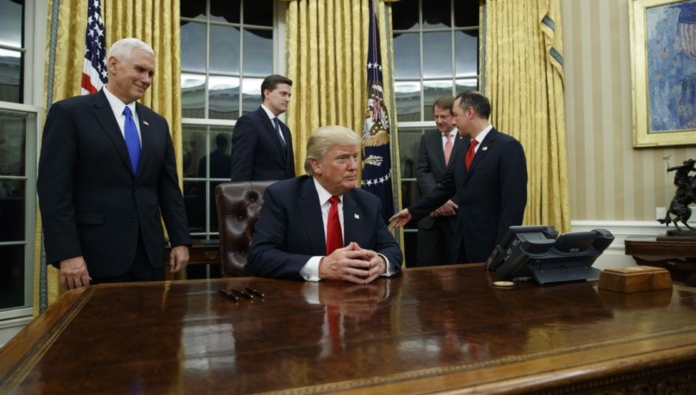 Yet again, the bold and energetic tweets from the President have engendered prompt media attention and discussion. According to reports from Politico, yesterday morning, President Trump posted the following message on Twitter: "At some point the Fake News will be forced to discuss our great jobs numbers, strong economy, success with ISIS, the border & so much else!" One of the President's biggest grievances with the liberal mainstream media has been created by their obstinance and refusal to report fairly and without bias.
White House staff members and the American people are also aware of this issue. The term "fake news" has become a household phrase thanks to the media's inability to provide unbiased news coverage. As Kellyanne Conway, Counselor to the President stated in an interview, the media is more focused on President Trump's tweets than they are on his enacted policies.
"Look, I know it is a heck of a lot easier to cover 140 characters here or there or what the president may be saying about the media here or there than it is to learn the finer points of how Medicaid is funded in this country and how that would or would not change under the Senate bill," Conway told Fox and Friends yesterday morning.
She makes a valid point. The media's job is not to critique the President's conduct on Twitter; what they are paid to do is accurately and fairly report on prevalent current events that are taking place in this country, but they are failing miserably, thus explaining the President's complaints.
The media's failure to report on real news is not due to its lack of existence. On several instances, the White House has called attention to the downtrend of illegal immigration, advancements in the military, and more. Where is the media reportage on these matters? In the grand scheme of American politics, many people would agree that the legislation of policies which will impact millions is far more important than 140 characters on Twitter.
Never in American history has a President been subjected to such flagrantly biased press handling. These reporters do absolutely everything in their power to make President Trump appear unfavorable, yet they have to be browbeaten into providing an accurate account of the President's betterment of the United States. News networks are not doing themselves any favors. Americans know fake news when they see it and droves of people are beginning to employ social media as tools to express their discontent and disapproval of the mainstream media. Perhaps it would be wise for the press to pay attention to remarks from President Trump and Kellyanne Conway.