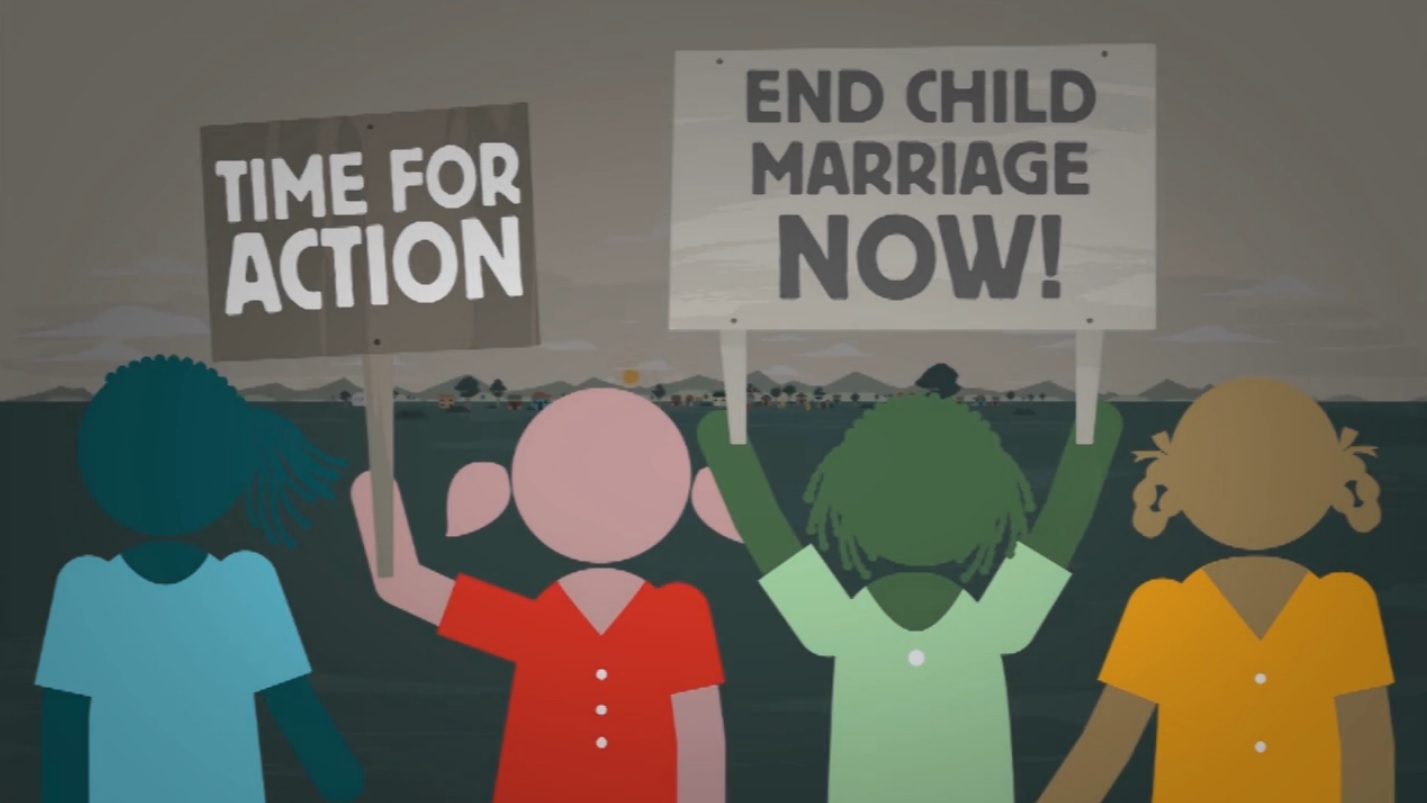 Over the half of the states (27) do not have an "age floor" pertaining to the legality of a contract marriage, according to research compiled by the Tahirih Justice Center. Only the following 10 states or jurisdictions have laws which are used to prevent and/or punish forced marriages of children. Those states are:
California (protection for women only), District of Columbia, Maryland, Minnesota, Nevada, Oklahoma, Virginia ,Virgin Islands (protection for women only), West Virginia.
"U.S. research shows that children who marry have more mental health issues are much more likely to live in poverty, and that teen girls in particular are extremely vulnerable to physical, emotional, or verbal abuse," Tahirih explains after thorough analysis of their research.
States Fighting To Keep Child Marriage Legal
"An exclusion without exceptions would violate the cultures and traditions of some communities in New Jersey based on religious traditions," stated New Jersey Governor Chris Christie (R-NJ) after he decided to veto a law which would have made it illegal for residents of New Jersey to be married if they were under 18 years of age. Much like Christie's statement, many defend these laws under the grounds of freedom of religion.
Sherry Johnson recently detailed her horrible experience of being forced to marry her rapist when she was only 11-years-old (her rapist was 20), in effort to protect her rapist from facing criminal charges. Her experience is further explained:
…A government clerk in Tampa, Fla., refused to marry an 11-year-old, even though this was legal in the state, so the wedding party went to nearby Pinellas County, where the clerk issued a marriage license. The license [which was examined by New York Times Reporter Nicholas Kristof] lists her birth date, so officials were aware of her age.
Kristof turned up several shocking details during his research into child marriage in the United States:
"In fact, more than 167,000 young people age 17 and under married in 38 states between 2000 and 2010, according to a search of available marriage license data by a group called Unchained at Last, which aims to ban child marriage. The search turned up cases of 12-year-old girls married in Alaska, Louisiana and South Carolina, while other states simply had categories of "14 and younger." … A great majority of the child marriages involve girls and adult men. Such a sexual relationship would often violate statutory rape laws, but marriage sometimes makes it legal."
States Where Child Marriage Is Legal
The following is a list of states where there isn't a minimum "age floor" for child marriage in the United States:
Arizona, Arkansas, California, Colorado, Connecticut, Delaware, Florida, Idaho, Kentucky, Minnesota, Maine, Massachusetts, Michigan, Mississippi, Missouri, Nevada, New Jersey, New Mexico, Ohio, Oklahoma, Pennsylvania, Rhode Island, Tennessee, Texas, Washington, West Virginia, and Wyoming
In a report released last year the U.S. State Department listed Child, Early, and Forced Marriage (CEFM) as, " A human rights abuse that affects over 15 million girls each year, CEFM undermines a range of U.S. government policies and programs and stands as a major obstacle to global stability and development. Pursuant to this strategy, CEFM will be addressed as a cross-cutting issue throughout foreign assistance, humanitarian aid, and diplomatic efforts."
The State Department's statement raises the question on why child marriage is acceptable within the United States while being unacceptable abroad.