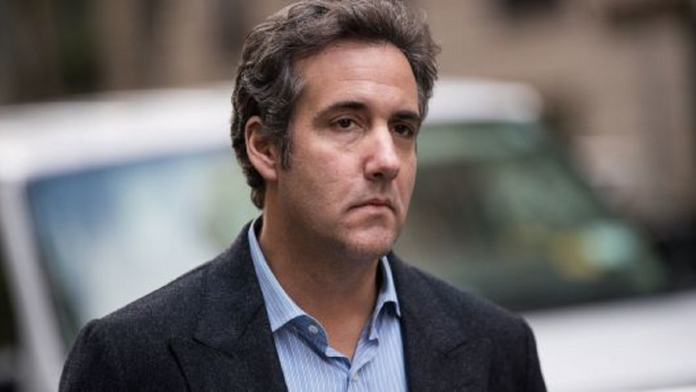 Federal prosecutors in New York recommended "substantial" jail time for Michael Cohen, the former personal lawyer and fixer for President Donald Trump.
In August, Cohen pleaded guilty of committing several crimes including tax evasion, making false statement to a financial institution, illegal campaign contributions, and making false statements to Congress.
Last month, he also pleaded guilty to lying to Congress about Trump's involvement in 2016 over a potential business transaction to build a tower in Russia.
Earlier this week, Cohen's attorneys request a lower court in Manhattan to issue a sentence of no jail time to their client. They cited his cooperation with the Special Counsel's investigation into the alleged Russian interference into the 2016 presidential election and probes by other law enforcement agencies.
Prosecutors say Cohen is not a cooperating witness
In a court filing on Friday, prosecutors in the U.S. Attorney's Office for the Southern District of New York said they agree that Cohen's cooperation in "ongoing matters" is a factor to be considered in his sentencing.
However, the prosecutors emphasized that "Cohen's description of those efforts is overstated in some respects and incomplete in others. They also pointed out the he "does not have a cooperation agreement" with their office and the Special Counsel's Office (SCO).  Therefore, they do not consider him as a cooperating witness."
They argued that he deserve "substantial prison term" because of the seriousness of his crimes.
"And while the Office agrees that Cohen should receive credit for his assistance in the SCO investigation, that credit should not approximate the credit of a traditional cooperating witness would receive, given, among other reasons, Cohen's affirmative decision not to become one. For these reasons, the Office respectfully requests that this Court impose substantial term of imprisonment, one that reflects a modest downward variance from the applicable Guidelines range," according to the prosecutors.
The federal sentencing guidelines indicate that Cohen could get a sentence of 51 months to 63 months prison time.
The U.S. District Court for the Southern District of New York is set to issue its sentence against Cohen in December 12.
Read the court filing below:
New York Prosecutors Senten… by on Scribd