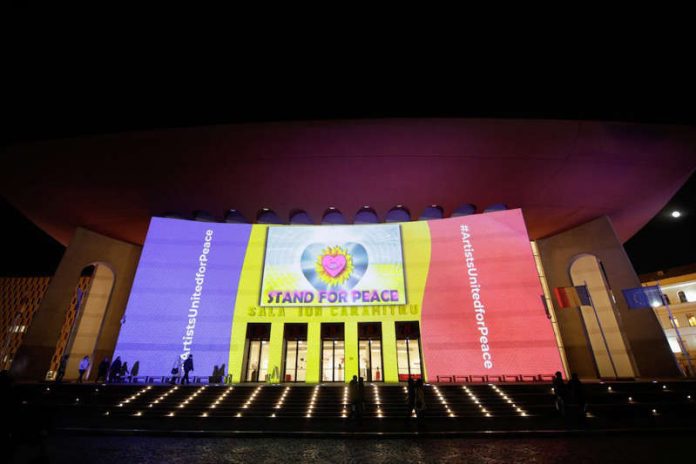 On Friday, Volodymyr Zelenskyy made an impassioned plea for worldwide protests for peace against the month-long Russian invasion of Ukraine. The President of Ukraine spoke to democratic leaders gathered in Brussels for emergency summits on the Ukraine-Russia conflict.
"The world must stop the war," he said. "Come from your offices, your homes, your schools, and universities, come in the name of peace, come with Ukrainian symbols to support Ukraine, to support freedom, to support life."
And throughout the weekend people around the world answered his call.
Putin claims that it is doing a "special military operation" to demilitarize and "de-nazify" Ukraine. But as non-military casualties mount, no one believes Moscow's claims it is not targeting civilians. Ukraine and its Western allies are insisting that Russia is carrying out an unprovoked invasion. And call it war.
In the center of London, a large crowd expressed solidarity with the people of Ukraine. 30,000 to 40,000 people gathered calling out that the embattled country would prevail against the much larger Russian forces.
Global protests for peace
The crowd in Prague's Peace Square was estimated at 3,000. Many of the protesters waving Ukraine blue-and-white flags. And they carried signs with Putin's face covered by the word "Killer."