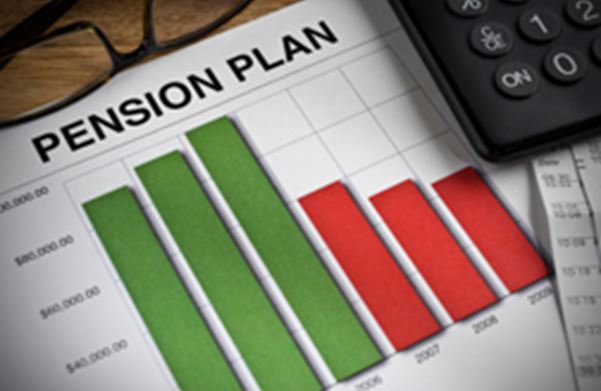 State governments across the country continue to struggle funding their pension plans. The unfunded liabilities of public pension plans reached more than $6 trillion this year, up $433 billion from last year.
The national funding average is just 33.7% or $18,676 of unfunded liabilities per U.S. resident, according to a report published by the American Legislative Exchange Council (ALEC).
In the report, ALEC noted that majority of state governments consistently fail to make their annual require contribution (ARC). In fact, some states skip their ARC payments. As a result, the unfunded liabilities of public pension funds surge.
In terms of funding ratio, Connecticut is the worst with only 19.7%, down by 3.1% from last year. It is one of the four states to set retiree benefits through collective bargaining.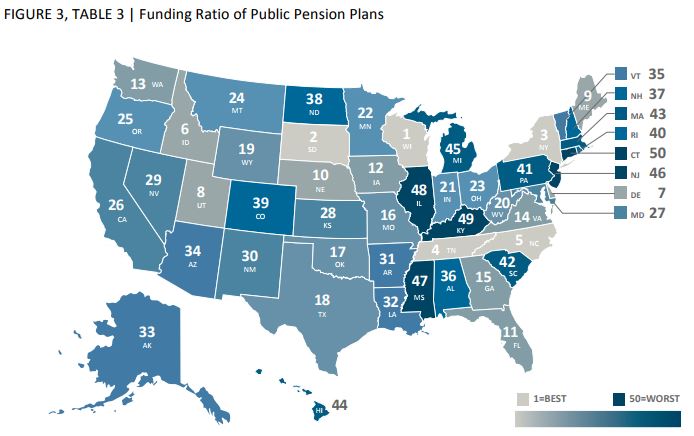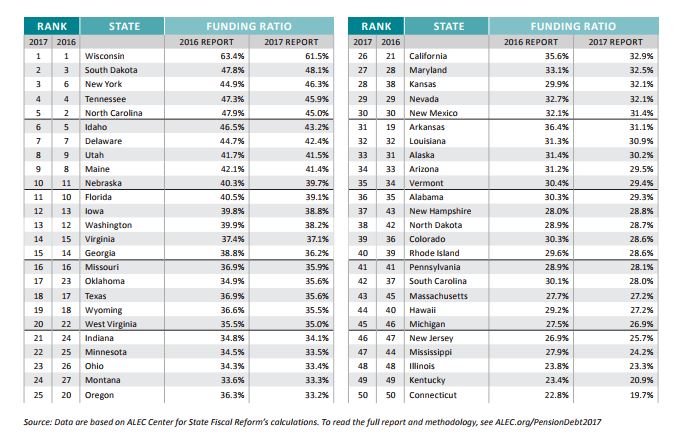 This year, Connecticut's unfunded pension liability is $127.7 billion, up from $99.2 billion in 2016.  The debt from the public pension plan is $35,721 per person in the state.
Pension fund mismanagement
Thurston Powers, co-author of the report, said, "These figures represent a history of pension fund mismanagement." He also stated that it the result of "an ongoing unwillingness to pursue meaningful reform."
According to Connecticut, its public pension plan is 47% funded. However, ALEC noted that states use a higher discount rate to estimate unfunded liabilities than the one used by private plan. Therefore, it increases the funding ratio.
Connecticut normally uses an 8% discount rate to estimate its unfunded liabilities. However, Gov. Dan Malloy and the State Employee Retirement Commission lowered the rate to 6.99 percent earlier this year. The change was part of the state's effort to extend the amortization period of unfunded liability to 2046.
In other words, Connecticut will delay paying down its unfunded liabilities of public pension plans. There is possibility that the delay will cause tax increases, reduced state services in the future. The delay will also likely to cause cuts in pension benefits, according to the report.
In 2011 and 2015, Connecticut implemented two large tax increases. According to Benjamin Barnes, the revenues from those tax increases were not enough to meet the rising pension costs.
According to Powers, "While Connecticut is the worst, this is a ubiquitous problem. The pension crisis is largely created by a set of poor incentives inherent to defined benefit plans. Politicians, union representatives, and fund managers all share a perverse incentive in underestimating the pension liability."
In addition, Powers said, "The most effective way to prevent Connecticut's pension crisis from deepening is to remove the state's ability to underestimate its liabilities by switching new hires to a defined contribution plan."
ALEC did not reflect Connecticut's change of discount rate in its 2017 report, which relied on the state's latest valuation.