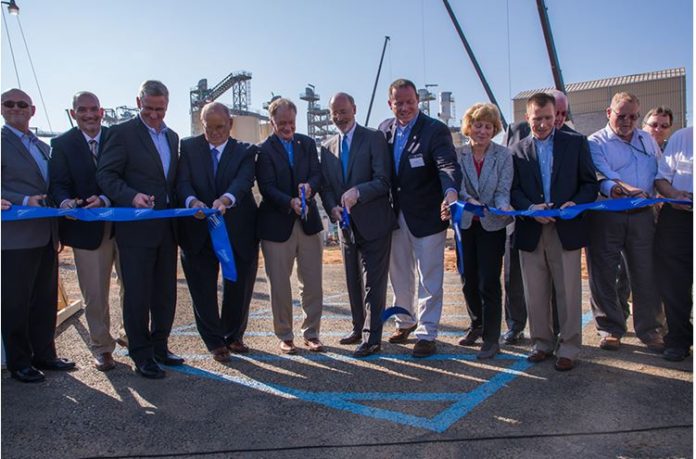 Perdue Farms opened its first-large scale, commercial soybean processing plant in Lancaster, Pennsylvania on Monday.
Pennsylvania Governor Tom Wolf, Agriculture Secretary Russell Redding, and other local officials attended the opening of the soybean processing plant. It is one of the most efficient, technologically advances, and environmentally-friendly soybean processing plants available in the country.
The Lancaster soybean processing plant will increase the supply and distribution chain for agricultural products in the state. It will also boost the state's soybean processing capacity, provide better prices, and increase demand for farmers' soybean crops.
Pennsylvania provides $8.75 million grant to Purdue AgriBusiness

In a statement, Purdue Farms Chairman Jim Purdue said, "This plant builds on Perdue's investment in Pennsylvania and our commitment to Pennsylvania farmers."
The large-scale, commercial soybean processing plant sets a new standard in community investment and economic potential. It also established a new standard in environmental gains.
Additionally, Mr. Purdue thanked Gov. Wolf's administration for supporting the project. Purdue AgriBusiness obtained $8.75 million grant from the state government through its Redevelopment Assistance Capital Program.
Furthermore, Mr. Purdue said, "This plant demonstrates our shared commitment to ensure agriculture remains strong and farmers have every advantage they need to remain competitive."
According to Perdue AgriBusiness, its investment in the design and construction of the plant is more than $60 million.
A game changer for Pennsylvania farmers
On the other hand, Gov. Wolf said the plant is a "game changer" for Pennsylvania farmers." He believes it will open new supply lanes, new markets. and opportunities in the state's agriculture economy.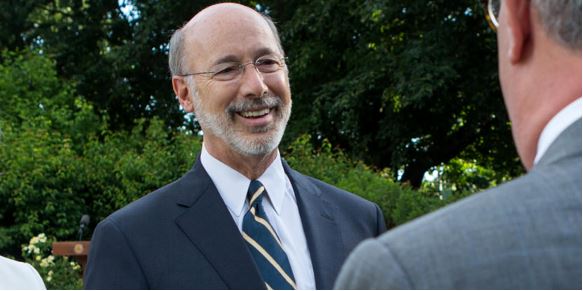 According to him "My administration is committed to making sure that the agriculture economy is strong."
Currently, Pennsylvania produces 29.6 million bushels of soybeans every year. The state consumes more than 44 million bushels of soybeans annually. Most soybeans leave the state for processing and come back as livestock feed. Around 10 to 12 million bushels are processed within the state.
Meanwhile, Agriculture Sec. Redding said Pennsylvania recognizes the importance of investing in agriculture infrastructures and the opportunities for farmers. These are the main reasons for its commitment to the project.
During the construction, 99 contractors and subcontractors (92 came from Pennsylvania) worked on the site. The company trained over 1,250 associates to work on the plant. More than two thirds of the trained associates are residents of the state.
Once the soybean processing plant starts operating, it will support 35 long-term positions, and create 500 additional jobs in crop production and transportation.