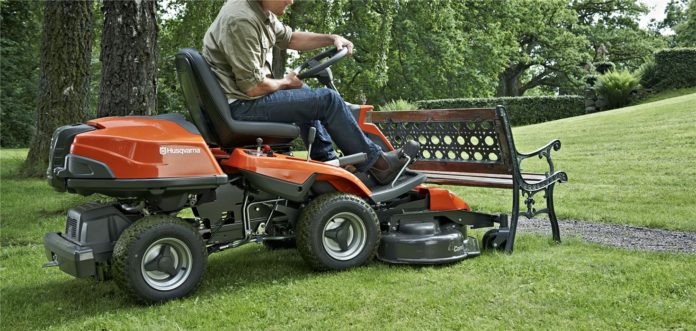 My Father recently turned 80 years old. For over 50 years he has been using various push mowers to cut his acre of grass on Long Island, NY. I finally convinced him (although he was reluctant) that it was time to purchase a riding mower for his lawn. So, I visited my local Home Depot and received a sound education that's worth sharing.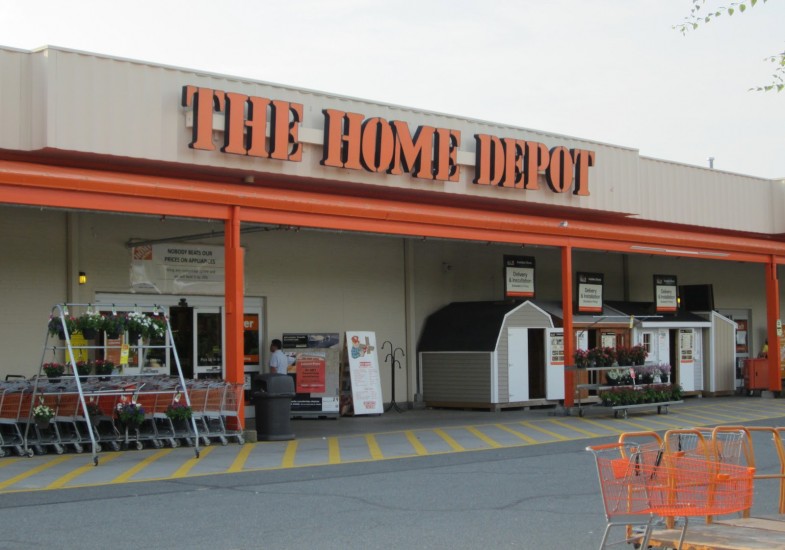 First thing is first. Before you get your heart set on a new mower, make sure you know what kind is best for your particular lawn. The size, shape, and topography of your yard will determine the type of mower to buy.
For example, If you live on a substantial property with a large amount of acreage, you will want a riding mower that is designed cut more grass with each pass. Also, if you have several landscaping features to mow around, you will want to consider a zero-turn-radius (ZTR) mower, which can instantly pivot around obstacles.
Regardless of what you need and can afford, Home Depot offers mowers to help you get the job done easier. In general, you want to choose a mower lt to handle the amount of land you are mowing. You'll also need to consider the engine type, the size of the cutting deck, brand, belts, and features. Trust me; Home Depot employees will answer any questions you may have.
The Best Riding Mowers For Large Acreage Homes
Up To Two Acres Of Land
So far, this is the model I am considering for my Father. The top-rated Cub Cadet from Home Depot is perfect for the weekend warrior with up to two acres of land.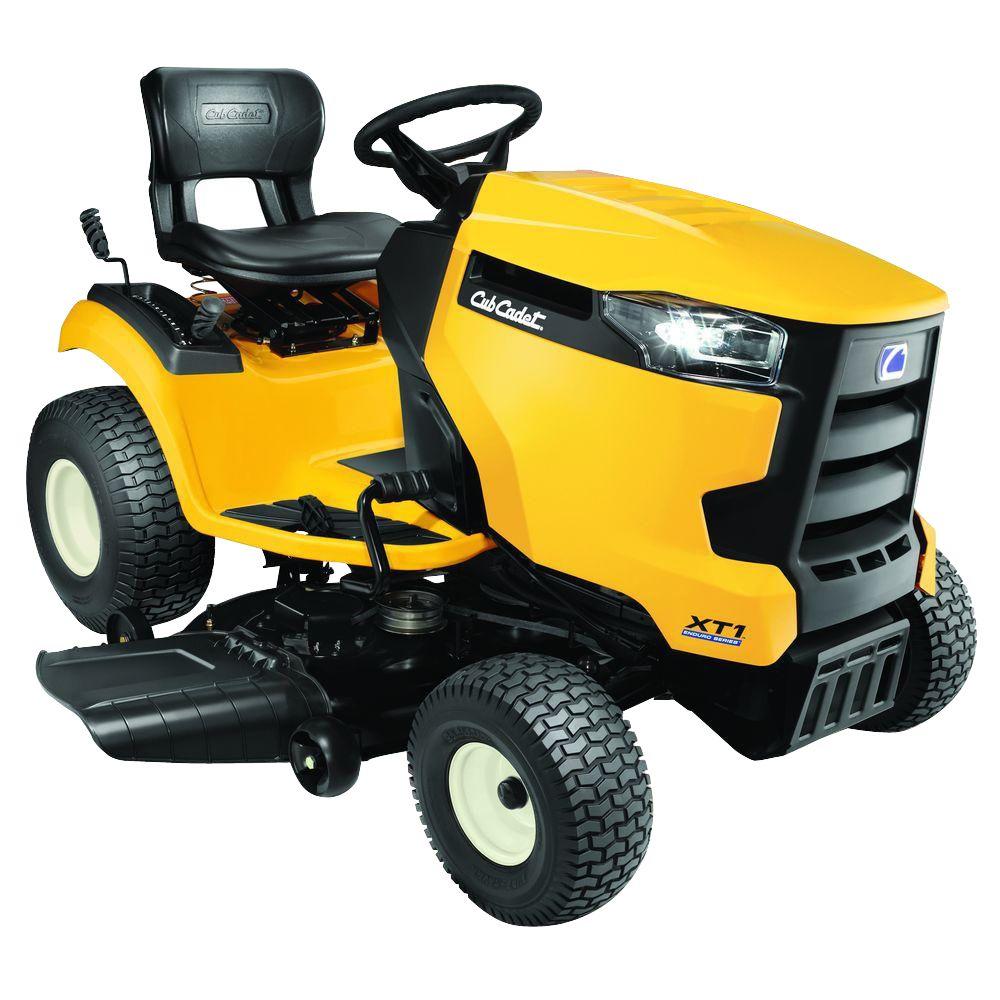 For under $1,500 the Cub Cadet 42 in. riding mower features category-leading strength, comfort, and versatility. Its engine offers powerful performance and a hydrostatic transmission for smooth, simple operation that eliminates the need for shifting. The features are endless, but one of the best things for the price is the automotive-style 16 in. turning radius. This provides smooth cutting and maneuvering, whether straight away or around obstacles. Perfect for Dad!
This mower comes highly recommended by consumers. "I LOVE my mower! I'm a 64-year-old, 5'5″, 107 lb. widowed woman. I have about a half acre of uneven, sloped property. It was taking too much out of me to push mow it, so I broke down & decided to get a riding mower."
Two to Four Acres of Land
Although I'd love to sweep this up for my Dad, I don't think the features are necessary for his property. However, if you have a considerable property, a little extra cash, and want to save yourself tons of time, you cannot go wrong with the IKON X 52 in. 23 HP Kawasaki Gas Hydrostatic Zero-Turn Riding Mower from Ariens. This is a more robust mower best suited for larger properties. This mower has numerous commercial quality features and offers superior power and performance.
This mower is built to last with a price tag just under $3,000. It's constructed with a heavy-duty frame for years of durability and performance. It also includes three blades covering a 52 in. cutting width.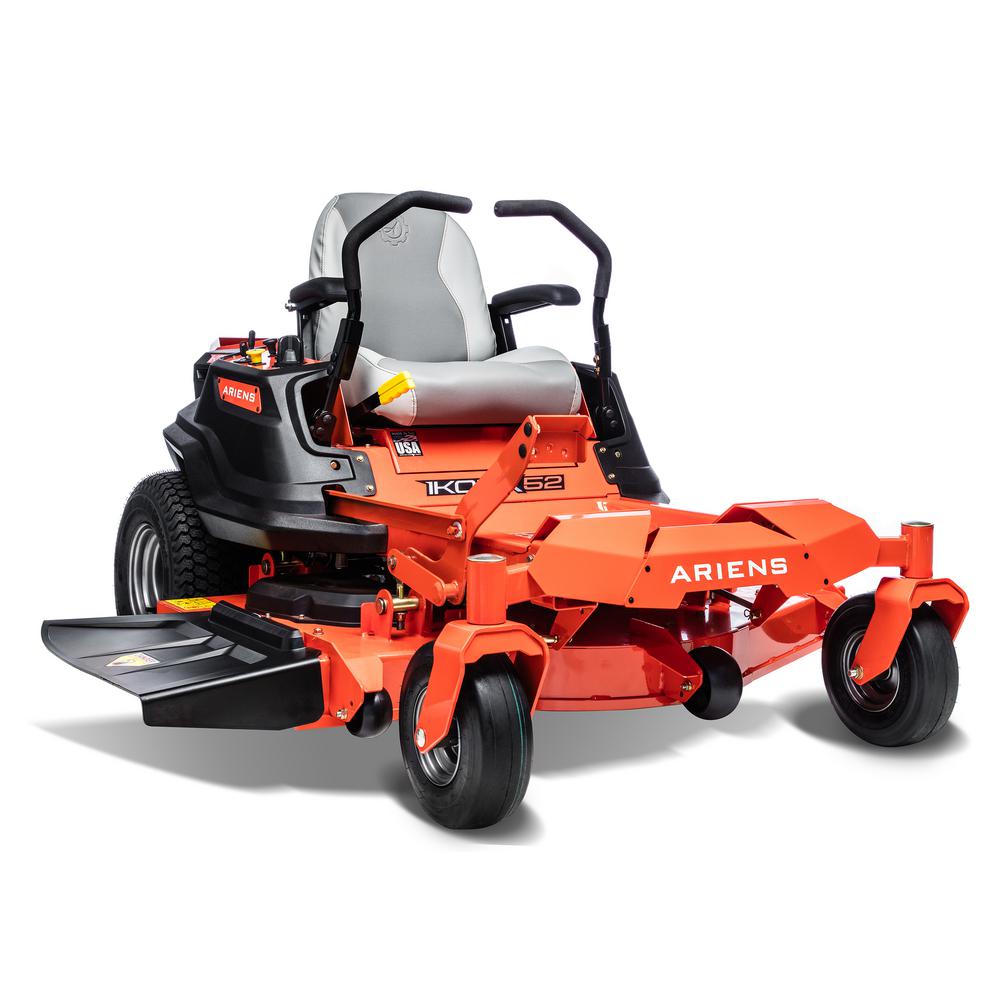 According to one happy customer, " I did a ton of research and couldn't find a 50+ Inch deck mower with a fabricated deck and Kawasaki engine for a better price."
Four or More Acres Of Land
This piece of machinery is the fantasy mower for many! If you have over four acres of land, you need a mower designed to cut your field of dreams. The Toro TimeCutter MX6050 60 in. Fab 24.5 HP V-Twin Gas Zero-Turn Riding Mower with Smart Speed gets the job done!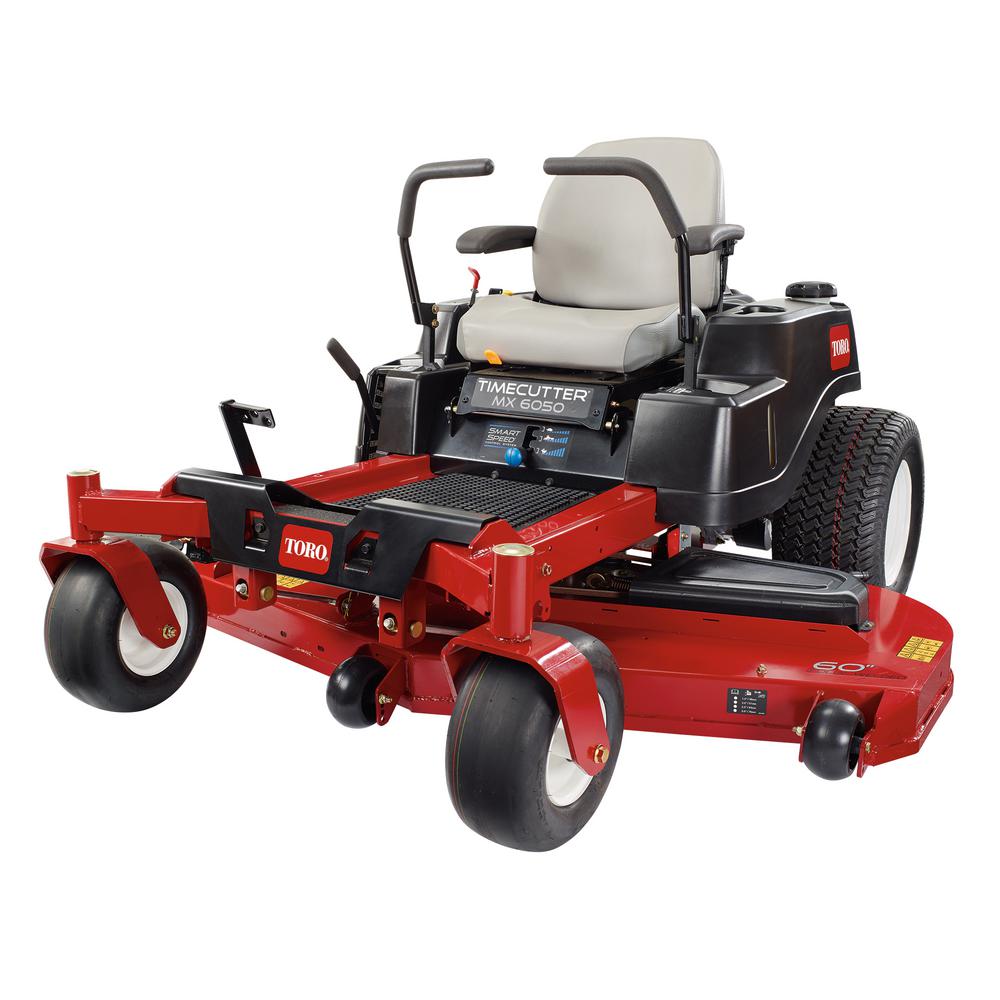 This lawn mower has a 24.5 hp Toro® Commercial V-Twin 708cc engine with Self-Cleaning Air Filter Housing. The Smart Speed® control system, lets you choose from 3 speeds giving you greater control when trimming, towing attachments and mowing. This top-rated mower is available for just over $4,000 at the Home Depot.
Here is the truth, I knew nothing about riding mowers before I decided to treat my Father to one for his 80th birthday. The good news is that the Home Depot employees know their stuff and sell a riding mower for everyone. Consider the size of your yard, engine type, safety features, and attachments when making a purchase. You need to make sure you get a riding mower that's a good fit for your needs!
Share this article with others who are considering buying a riding mower to mow their large property!