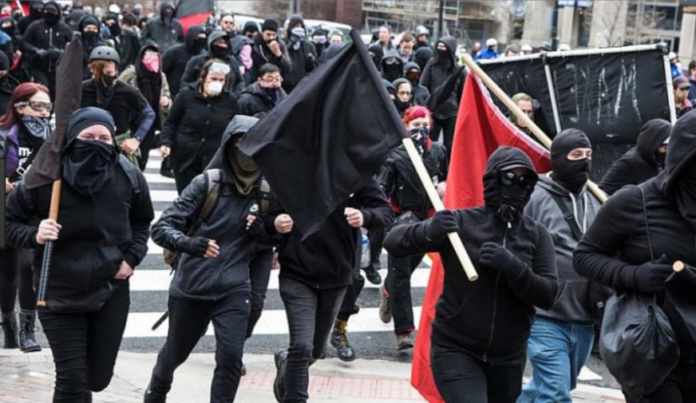 Thirty-eight-year-old Jennifer Lynn Cole has been arrested and charged with second-degree arson for torching Portland restaurant Reo's Ribs in retaliation for the owner's brother criticizing Antifa.
Andy Ngo, a famous reporter who covers Antifa violence, first broke the story on Nov. 28, saying "Reo's Ribs, a restaurant in Portland, was destroyed in a fire overnight," Ngo reported. "It is next to the businesses that were vandalized last week by Antifa. The owner gave an interview where he was critical of that vandalism against his neighbors."
Earlier in December surveillance footage of the crime was released by KOIN News and shared by Ngo in a tweet. The tape shows a female, presumably Cole, starting a small fire near recycling and garbage receptacles which then turns into a massive blaze.
Before the incident occurred, the owner's brother Ricky Varnado had criticized Antifa and leftist agitators for destroying small businesses across Portland.
"I just hope whoever is doing this, they would catch the people who [are] doing it and be prosecuted for what they've done," Ricky said. "I mean, because this is really a sad time of the year they are doing this, with the coronavirus epidemic that's going on, people are having a hard time trying to make it in life and this makes it even worse."