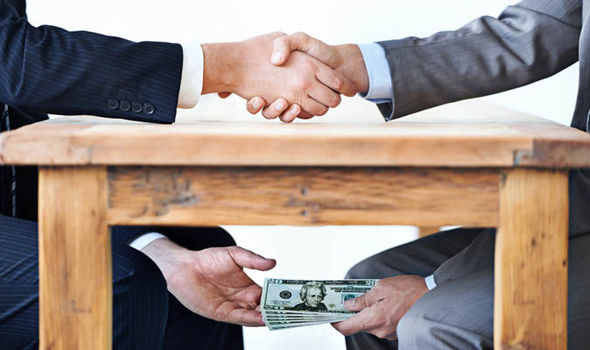 Foreign Corrupt Practices Act
The Securities and Exchange Commission charged a New Jersey real estate broker for attempting to bribe a foreign official for a transaction in Southeast Asia. The former real estate broker was working for Colliers International Group, Inc, at the time.
Per the SEC's order, Joo Hyun Bahn attempted to bribe a foreign official of a country in the Middle East while brokering the sale of Landmark 72, a high-rise commercial building in Vietnam.
The SEC's order determined that Bahn gave the bribe to an accomplice. The expectation was that Bahn's co-conspirator would pass the bribe along to the foreign official.
However, Bahn's supposed trusted accomplice kept the money for himself. In fact, the foreign official was never even aware of the attempted bribe.
The SEC charged Bahn for violating the Foreign Corrupt Practices Act (FCPA).
Accounting Disaster 
The SEC's order also found that Bahn attempted to circumvent Colliers' internal accounting controls. He did so by fabricating documents, creating fictitious email messages and lying to Colliers executives.
Furthermore, the SEC found that Bahn falsely represented that there was a buyer committed to acquiring the building in the first place. In doing so, Bahn caused an accounting calamity, wherein Colliers improperly recorded real estate sales commission revenue that it never received.
"Although the fact pattern here is atypical, the underlying violations are straightforward," Charles Cain, chief of the SEC Enforcement Division's FCPA Unit said. "Bahn engaged in an egregious bribe scheme that involved a web of lies and false documents as he attempted to bribe a foreign official in order to make a sale."
In the end, the SEC's order found that Bahn violated the FCPA's antibribery provisions, caused violations of the act's books and records provisions, intentionally circumvented Colliers International Group's internal accounting controls and falsified its corporate books and records.
Bahn has agreed to pay $225,000 in disgorgement. The SEC deemed that the forfeiture and restitution ordered at his Thursday sentencing in a related criminal proceeding satisfied the disgorgement.