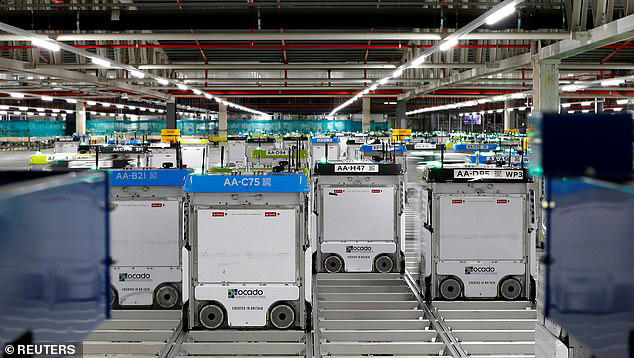 Shares of the Ocado Group soared on hopes it would benefit from a merger of the two biggest supermarkets in the US. News of the Kroger-Albertson deal continues to push the stock market.
Ocado shares were up 10.9 per cent. Shares of Ocado continued to rally as much as 12% on Friday, after Thursday's gains.
According to a Bloomberg report, Ocado's equity also experienced a boom. The company's £500 million of convertible bonds due to mature in 2025 also gained. However, they still remain within "distressed" territory, when prices drop below 80 cents on the dollar.
 Kroger Co. announced it would acquire its rival Albertsons to create a mega grocery giant. And it is impacting Ocado shares with the very real possibility that it means an increase in the number of automated warehouses in the U.S.
"The bull case here would be that Ocado's exclusive relationship with Kroger could enable Ocado's customer fulfillment centers to service the volumes from Albertsons in the future," market analyst Luke Holbrook noted.