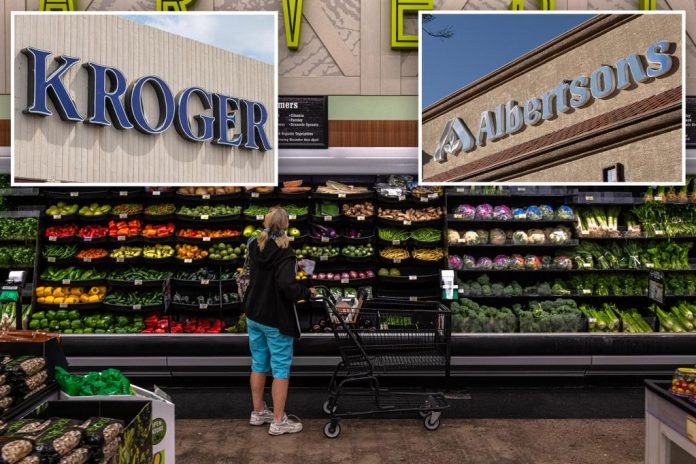 According to an NBC report, Kroger is planning an all-cash acquisition of its rival supermarket chain. Kroger and Albertsons are crunching the numbers.  And the deal could be announced as soon as tomorrow.
When news broke that talks were underway, shares of Albertsons jumped. The stock was up more than 11% in Thursday afternoon trading. 
UPDATE: On Friday, Kroger announced that the Albertsons acquisition was agreed upon by all parties.  Ocado stock increased, as well. 
Rising prices in groceries 
The possible merger comes at a time when competition in the grocery industry is at a boiling point. And outlets are pushing "specials" to gain an advantage.
Major retailers across the globe have seen a boost in prices. And they continue to escalate sales prices to keep pace with the impact of soaring inflation and larger raw materials costs.
Some analysts believe that this supermarket merger will reduce competition among U.S. grocery outlets. And inevitably lead to higher prices for shoppers. 
A deal would create a combined company with a market valuation of about $47 billion, representing one of the biggest mergers in recent years in the retail space.