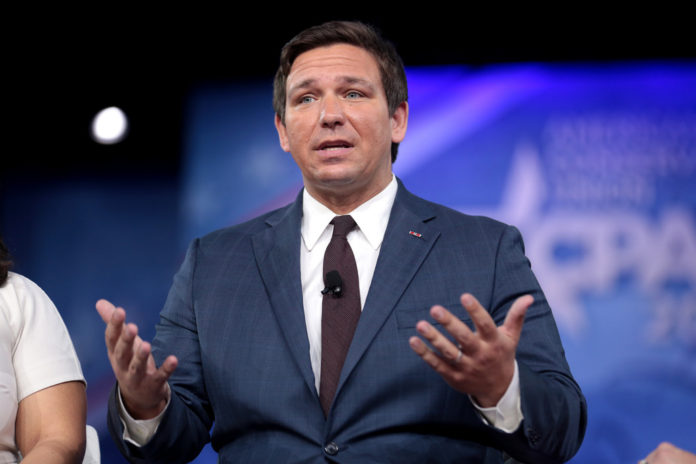 In the summer of 2017, the race to be Florida's next Governor has been heating up along with the rest of the state.
As the only serious declared candidate for Republicans, Florida Commissioner of Agriculture Adam Putnam seems poised to coast his way to the nomination.
However, one potential candidate could provide a legitimate challenge – Congressman Ron DeSantis.
According to Florida Politics,
"Sources very familiar with the thinking of U.S. Rep. Ron DeSantis note that he is looking at a run for the state's top job, with a decision to be made late in the summer."
DeSantis is a member of the conservative House Freedom Caucus and a former U.S. Navy Seal.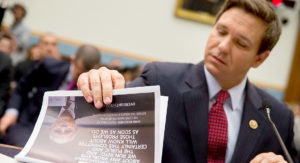 His entrance into the race could pose a real threat to Putnam, who currently enjoys being the only big game in town on the Republican side.
With Putnam's historically moderate record and his perceived status as a member of the political establishment, DeSantis could easily present himself as the conservative-outsider alternative.
It would not be the first time DeSantis pursued statewide office.
In 2016, his bid for the U.S. Senate to replace Marco Rubio was cut short when Rubio himself jumped in for re-election. While in the running, DeSantis out-fundraised all of his opponents and secured the support of several conservative groups, including the powerful Americans for Prosperity group.
After dropping out to regain his congressional seat, DeSantis maintained his $3 million war chest and likely retains his statewide grassroots machine to some extent.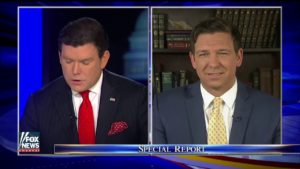 Aside from fundraising, DeSantis also enjoys a name identification advantage over other potential Putnam-challengers due to his frequent appearance on the Fox News Channel and large national profile. It is also for this reason that he would likely, upon securing the Republican nomination, receive the support of President Donald Trump against the Democratic candidate.
Florida Governor Rick Scott, the presumptive GOP nominee for U.S. Senate in 2018, is unlikely to endorse any candidate in the primary. However, Governor Scott has been known to show favor to conservatives over moderates in Republican primaries, such as Tallahassee attorney Mary Thomas for the U.S. House of Representatives in 2016 over Panama City retired urologist Neal Dunn.
Currently, DeSantis represents the constituents of Florida's Sixth Congressional District and is working to push forward several initiatives ahead of the August recess.
With Obamacare Repeal and Tax Reform effectively up-in-the-air, the fate of DeSantis's major platform points could be determined within the coming months.
Republican failures on Capitol Hill in the midst of a campaign for Governor could prove costly for DeSantis should he decide to run sooner rather than later.