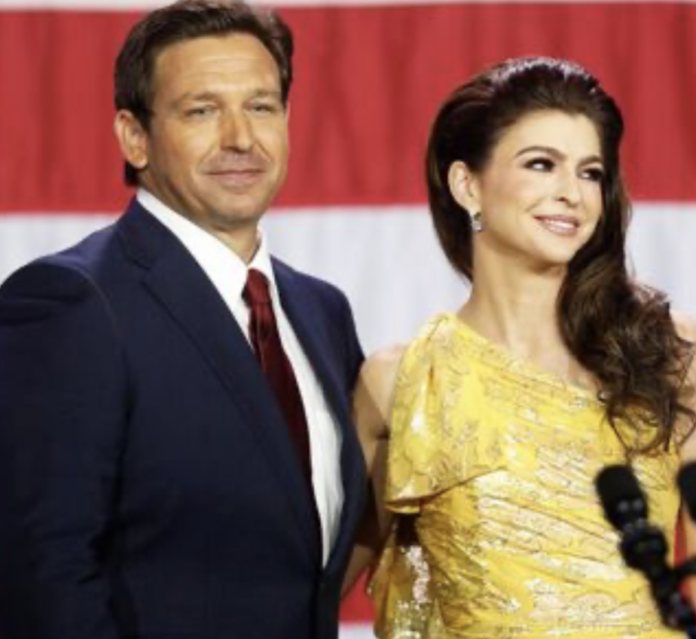 Right now, "Ron DeSantis" is trending on Twitter, with at least 108K online users posting.
This comes after months of speculation about the Florida governor making a run for the White House in 2024. DeSantis has been widely deemed as the most formidable competitor against former President Trump, who is also running for the Oval Office.
In recent months, Trump has taken it upon himself to lob one unprovoked attack after the next against DeSantis.
He's even made repeated pleas for DeSantis not to enter the 2024 presidential race, despite showing a more welcoming disposition to other Republicans who've entered, such as Nikki Haley, Vivek Ramaswamy, and Tim Scott.
Some DeSantis supporters theorize that Trump ultimately views DeSantis as a threat and not Haley, Ramaswamy, or Scott, hence the contrast in his attitudes towards them.
Nonetheless, DeSantis isn't backing down. According to multiple reports, the Florida governor will formally enter the 2024 presidential election tomorrow, May 24, 2023.
What to know about DeSantis' upcoming announcement
The Florida governor will declare his candidacy for the White House during a Twitter Spaces interview with new platform owner Elon Musk. During this time, DeSantis will also take a series of questions pertaining to his policies, candidacy, and what he can offer America as president.