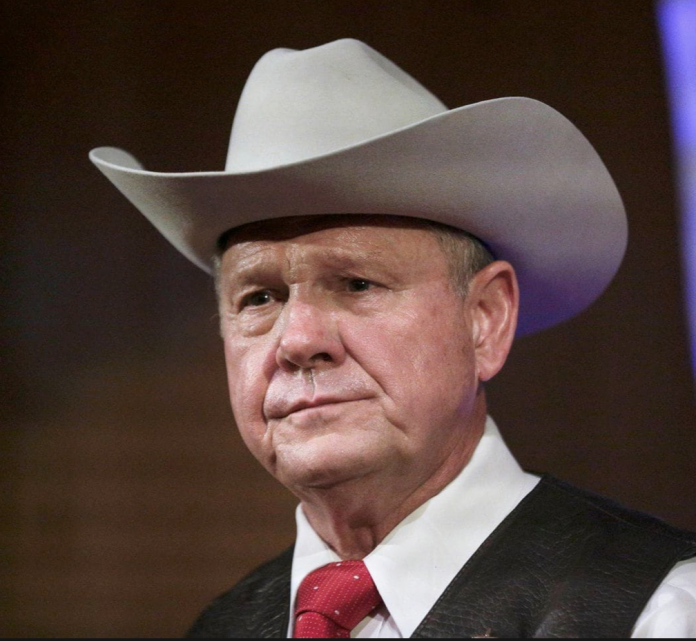 Republican Roy Moore is considering running for the Senate yet again. If Moore goes through with this plan, it will come after his previous unsuccessful Senate run.
Now, while the judge may be ready to give a political race another go, not all Republicans are supportive of this. As a matter of fact, President Trump and his eldest son, Donald Trump Jr. got into a Twitter back-and-forth with Moore over the latter's desire to run for office again.
Everything You Need to Know
Amidst news that Moore is considering yet another run for the Senate, the president took to Twitter to share his thoughts.
Trump posted the following tweets yesterday:
Republicans cannot allow themselves to again lose the Senate seat in the Great State of Alabama. This time it will be for Six Years, not just Two. I have NOTHING against Roy Moore, and unlike many other Republican leaders, wanted him to win. But he didn't, and probably won't…..

— Donald J. Trump (@realDonaldTrump) May 29, 2019
…If Alabama does not elect a Republican to the Senate in 2020, many of the incredible gains that we have made during my Presidency may be lost, including our Pro-Life victories. Roy Moore cannot win, and the consequences will be devastating….Judges and Supreme Court Justices!

— Donald J. Trump (@realDonaldTrump) May 29, 2019
Earlier this week, Trump Jr. shared his own thoughts about Roy Moore, even stating that the politician needs to "ride off into the sunset" and decline to engage in another Senate run.
You mean like last time? You're literally the only candidate who could lose a GOP seat in pro-Trump, pro-USA ALABAMA. Running for office should never become a business model. If you actually care about #MAGA more than your own ego, it's time to ride off into the sunset, Judge. https://t.co/Twg9isFRkY

— Donald Trump Jr. (@DonaldJTrumpJr) May 28, 2019
Roy Moore lost the Alabama Senate race to Democrat Doug Jones following a series of allegations of sexual misconduct. However, in light of the backlash Moore is facing from his own party, Jones weighed in with his own thoughts on Moore running for the Senate yet again:
It has been so amusing watching all the handwringing by establishment Republicans who were all in for Roy Moore with his cowboy suit & little gun in 2017. Sorry Roy, guess they're just not that into you anymore.

Roy Moore hits back at Trump in defiant interview via @POLITICO pic.twitter.com/4xDBARtLHx

— Doug Jones (@DougJones) May 30, 2019
Response from Roy Moore
Moore is not taking criticism from the Trump family without issuing his own response. During a phone interview with Politico, Moore stated that the president does not control the manner in which Alabama citizens vote in elections.
In Moore's own words:
"The president doesn't control who votes for the United States Senate in Alabama. People in Alabama are smarter than that. They elect the senator from Alabama, not from Washington, D.C."
Moore also stated that his GOP critics are "upset" because they "know" he will win the second time around.
However, earlier today, Moore followed up his remarks; the politician maintains that he has the "greatest respect and appreciation" for President Trump and his various policies.
See for yourself:
Press headlines alleging a divide between myself and President Donald Trump are simply "fake news." I have the greatest respect and appreciation for President Trump and his domestic and foreign policies. @realDonaldTrump

— Judge Roy Moore (@RealJudgeMoore) May 30, 2019
Yesterday, Moore also responded to the criticism from Donald Trump Jr. via Twitter:
Responding to the younger Mr. Trump, Mr. Moore said: "The last time I rode into the sunset, he wasn't born. I rode so far I wound up in Vietnam where I defended our country." Despite Warning From Trump, Roy Moore Says He Can Win Alabama Senate Seat – https://t.co/pRC6iB9h3p

— Judge Roy Moore (@RealJudgeMoore) May 29, 2019
Thus far, the president's eldest son has not responded to Moore's above tweet.
Additional reports will follow on USA Herald if Roy Moore does, in fact, run for the Senate yet again.