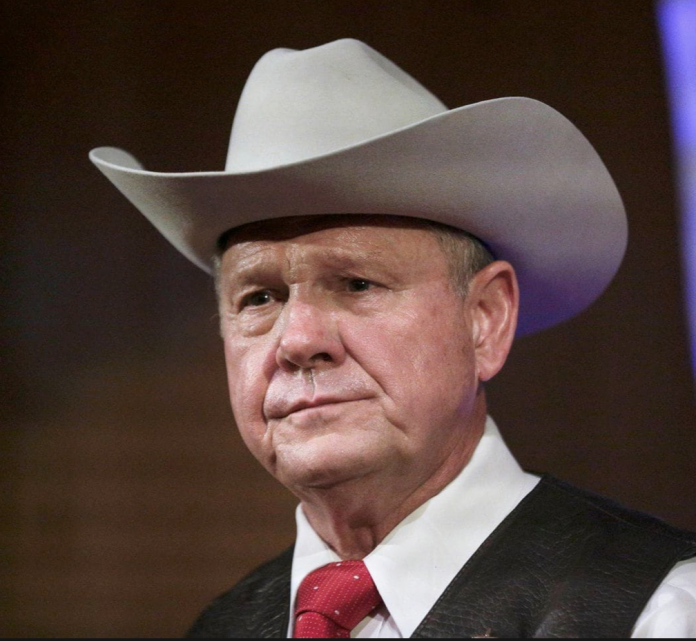 Republican Roy Moore is considering running for the Senate yet again. If Moore goes through with this plan, it will come after his previous unsuccessful Senate run.
Now, while the judge may be ready to give a political race another go, not all Republicans are supportive of this. As a matter of fact, President Trump and his eldest son, Donald Trump Jr. got into a Twitter back-and-forth with Moore over the latter's desire to run for office again.
Everything You Need to Know
Amidst news that Moore is considering yet another run for the Senate, the president took to Twitter to share his thoughts.
Trump posted the following tweets yesterday:
Republicans cannot allow themselves to again lose the Senate seat in the Great State of Alabama. This time it will be for Six Years, not just Two. I have NOTHING against Roy Moore, and unlike many other Republican leaders, wanted him to win. But he didn't, and probably won't…..

— Donald J. Trump (@realDonaldTrump) May 29, 2019
…If Alabama does not elect a Republican to the Senate in 2020, many of the incredible gains that we have made during my Presidency may be lost, including our Pro-Life victories. Roy Moore cannot win, and the consequences will be devastating….Judges and Supreme Court Justices!

— Donald J. Trump (@realDonaldTrump) May 29, 2019
Earlier this week, Trump Jr. shared his own thoughts about Roy Moore, even stating that the politician needs to "ride off into the sunset" and decline to engage in another Senate run.
You mean like last time? You're literally the only candidate who could lose a GOP seat in pro-Trump, pro-USA ALABAMA. Running for office should never become a business model. If you actually care about #MAGA more than your own ego, it's time to ride off into the sunset, Judge. https://t.co/Twg9isFRkY

— Donald Trump Jr. (@DonaldJTrumpJr) May 28, 2019