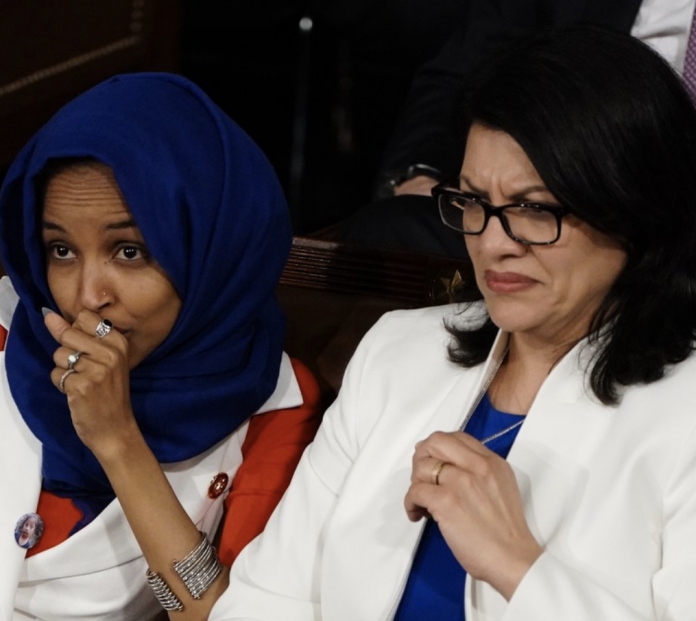 Amidst Mueller's latest statements on the controversial Russia investigation, House Democrats are doubling down on impeachment.
Yesterday, freshmen congresswomen Rashida Tlaib and Ilhan Omar hailed impeachment as the imperative step forward for Democrats.
Reviewing Tlaib and Omar's Support for Impeachment
Tlaib expressed her sentiments on impeachment during an interview with MSNBC. The congresswoman stated that Democrats cannot let their push for progressive policies overshadow their "duty" to impeach the president.
In the congresswoman's own words:
"We can't sit there and separate [policy] from the fact that the president, the most important position in this country, is not upholding the United States Constitution. Thus, impacting and directly impacting, endangering this institution and the American people. It is our job and our duty and responsibility, just like the Watergate class when they came in."
See for yourself:
"It's our job, our duty, and responsibility. Just like the Watergate class when they came in, they didn't run away from their responsibility and their duty."@RashidaTlaib on impeachment. #Hardball pic.twitter.com/2w9pMivki2

— Hardball (@hardball) May 29, 2019
Rep. Omar also echoed Tlaib's sentiments, tweeting a "call to action" for "#ImpeachmentInquiryNow."
"If we had confidence that the president clearly did not commit a
crime, we would have said so… The Constitution requires a process
other than the criminal justice system to formally accuse a sitting
President of wrongdoing."

This is a call to action. #ImpeachmentInquiryNow

— Ilhan Omar (@IlhanMN) May 29, 2019
Pressure to Impeach
As House Democrats proceed with calls to impeach Trump, Pelosi is facing a notable amount of pressure. The House Speaker has addressed impeachment on multiple occasions and furthermore provided various stances.
Initially, Pelosi asserted that impeachment isn't in the cards at this time. Later, Pelosi then claimed that President Trump is "goading" Democrats to impeach him; apparently, the House Speaker believes that Trump thinks impeachment will solidify his popularity amongst his base.
Presently, Pelosi's stance on impeachment is about building a case. In the words of the House Speaker, she wants a "compelling case" which is so moving that "even the Republican Senate, which at the time seems to be not an objective jury, will be convinced."
Members of the GOP Senate have already vowed to shut down any legislation which is drafted for the purpose of impeaching the president.
Why do Democrats Want to Impeach President Trump?
Democrats' asserted reasons behind the desire to impeach President Trump have varied on multiple occasions. During the Russia investigation, Democrats claimed that the president colluded with the Russian government. Since the conclusion of the probe, Democrats now maintain that Trump obstructed justice during Mueller's investigation.
Conservatives have criticized Democrats on multiple occasions for changing the different reasons behind their interest in impeaching President Trump.