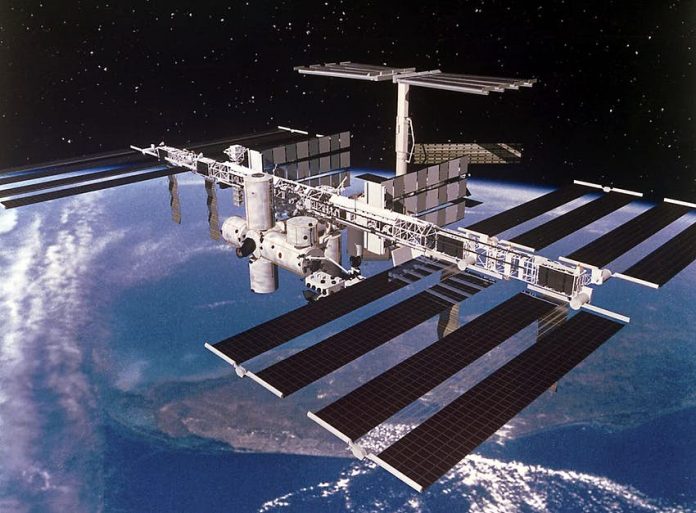 Roscosmos, the Russian state space agency, said that a "short-term software failure" was responsible for an engine mishap on the International Space Station (ISS). Russia was attempting to deliver the long-delayed Nauka science module in low-orbit space. 
When thrusters fired without warning hours after Nauka docking, the ISS was nudged off its normal position. A momentary software glitch made the Nauka computer believe it was supposed to move away from the station. And pushed the ISS 45 degrees off-track.
Nauka's thrusters had fired at the wrong time causing NASA to lose control of the ISS's positioning. But it was repositioned to normal after another Russian module was used to counteract the problem.
"Due to a short-term software failure, a direct command was mistakenly implemented to turn on the module's engines for withdrawal, which led to some modification of the orientation of the complex as a whole," Vladimir Solovyov, Russia's director of their segment of the ISS said in a statement on Friday morning.
Nauka is operating normally, Solovyov reassured. And he added that "a reliable internal power and command interface was created, as well as a power supply interface that connected the module to the station." 
The on-site Russian cosmonauts Oleg Novitskiy and Pyotr Dubrov are balancing the pressure in Nauka. And they will enter the module to start "purifying the atmosphere and begin normal regular work."
The ISS & Nauka 
The station was launched into low-orbit space in 1998. And it has been continuously occupied by a multinational crew for 21 years.
The ISS is the size of a football stadium. And the massive research station is floating 270 miles above the Earth.
Russia announced in April that they were going to create their own ISS in 2025. And they were scheduled to hand off their responsibilities at the current ISS.
Nauka means science in Russian. And is designed to hold both cargo and humans who are using it as a multipurpose science module.
Developing Nauka has faced years of delays and challenges. The original design was in 1995. But many design changes pushed back its original launch date from 2007 to 2021. 
After a July 21st launch, it encountered propulsion and communications issues. These problems caused additional delays in putting it into orbit. But eventually, 8 days later the module finally docked. And then the thrusters glitched out and moved the ISS station off-track.
NASA space station manager, Joel Montalbano says that Roscosmos leads the investigation into the issues surrounding the docking. And they will share any news of fixes or repairs with the U.S.
The "software glitch' forced Boeing to delay the launch of its uncrewed Starliner capsule to the ISS. And the new launch date is Tuesday, August 3rd at 1:20 PM ET, NASA said.