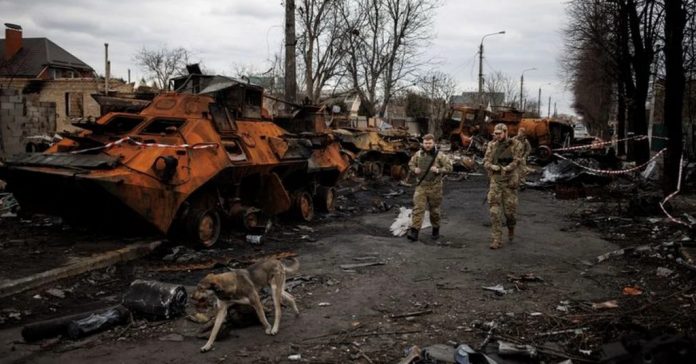 Putin's ill-advised February 24th invasion of Ukraine has been a disaster. And the Russian losses are staggering.
In the David-versus-Goliath war, Russia had at least four times as many soldiers as Ukraine. And when the invasion started, Ukraine's military was massively outgunned and under-equipped in comparison. Experts were predicting that Moscow's resources were overwhelming. And Ukraine would be quickly taken over.
Russian losses in troops
Ukraine military sources estimate that 18,900 Russian soldiers have died since the beginning of the war. They claim the estimate is based on the recovery of bodies. And on Ukraine's ability to intercept Russian communications. 
Military experts in NATO and the US are estimating at least 14,000 Russian soldiers have died in the invasion.
Russian losses include the number of wounded and incapacitated soldiers. It is estimated that the number is three or four times as high as the death toll.
Russian General Staff's Main Operational Directorate, Col. Gen. Sergey Rudskoy, claimed 3 weeks ago that "Unfortunately, during the special military operation, there are losses among our comrades-in-arms. To date, 2,351 servicemen have died, 3,825 have been injured," Rudskoy told a briefing. They have not added to the number of dead.