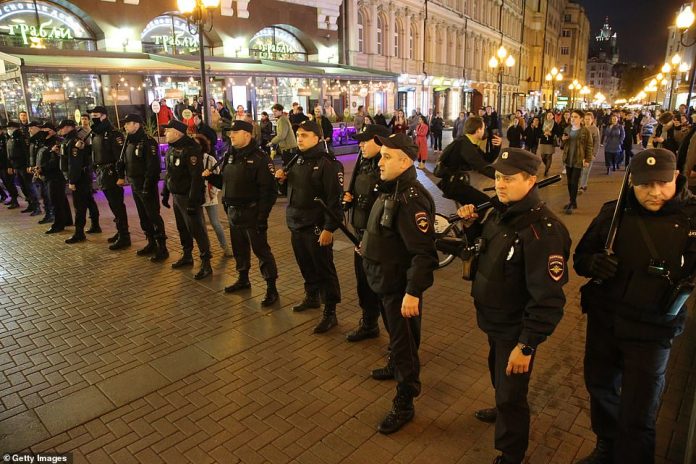 Police arrested an estimated thousand Russian protesters at 'no to war' gatherings across the country. The crowds took to the streets hours after Russian President Vladimir Putin announced his escalation of the Ukraine war. 
On Wednesday night, at least 300 people in the capital city of Moscow were among a total of 1,054 taken into custody in 38 cities.
The protestors were reacting to Putin's pre-recorded statement from the Kremlin. This comes less than a week after Ukraine forces mounted a successful counterattack. They took back a large swath of land in the Kharkiv region.
The Russian leader is calling for the partial military mobilization of 300,000 of the country's reservists.  He is also fast-tracking the build-up of weaponry to replace the losses in Ukraine.
The Russian leader was threatening to use nuclear weapons. And blamed the "West" for provoking the situation by providing Ukraine with weapons.
'No to war" protest erupts
The demonstrators were shouting "No to war" in defiance of Putin's escalation speech. According to the AP, police began arresting demonstrators within 15 minutes of the protest starting.