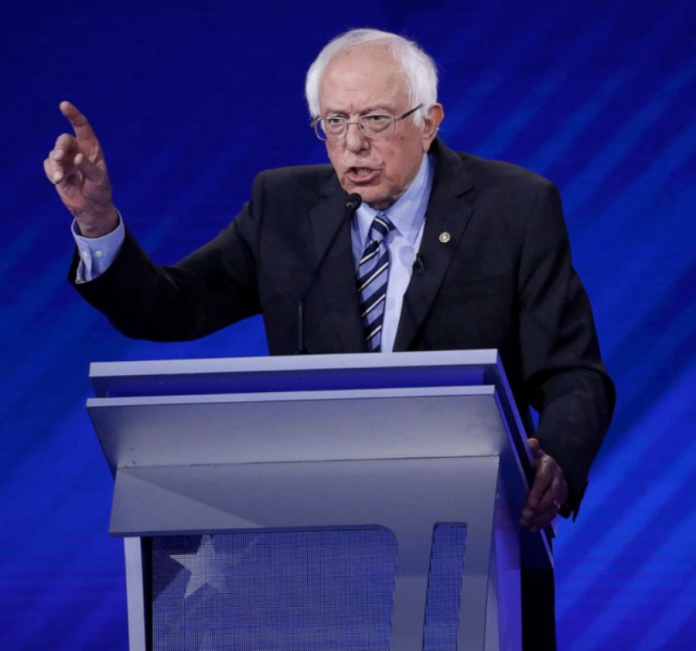 The 2020 presidential election has raised some questions about the health of the older candidates. Joe Biden, 76, famously had blood gather in one of his eyes during a climate change town hall which took place weeks ago. Americans understandably raised concerns about the quality of Biden's health; others questioned whether or not Biden is fit to run for office, due to his health and other factors.
However, 2020 Democrat Bernie Sanders, 78, has made headlines for very serious health problems which he's experienced. The presidential candidate suffered a heart attack earlier this week and, therefore, had no choice but to cancel several campaign events in order to receive the necessary medical care.
However, on Friday, Sanders shared positive updates regarding his health via Twitter.
Reviewing the Update on Sanders' Health
Following Sanders' heart attack, he received care at the Desert Springs Hospital Medical Center. Yesterday, the presidential candidate announced that he feels "so much better" and is successfully recovering from the heart attack which he experienced; the recovery comes after undergoing a serious heart procedure.
In Sanders' tweets, he's seen with his wife, Jane Sanders, and staffers employed by the Desert Springs Hospital Medical Center. The 2020 Democrat thanked his supporters and the medical staff who took care of him.
See for yourself:
Hello everybody! We're in Las Vegas. I'm feeling so much better.

Thank you for all of the love and warm wishes that you sent me.

See you soon on the campaign trail. pic.twitter.com/nk3wWIAuE7

— Bernie Sanders (@BernieSanders) October 5, 2019
I want to thank the doctors, nurses, and staff at the Desert Springs Hospital Medical Center for the excellent care that they provided. After two and a half days in the hospital, I feel great, and after taking a short time off, I look forward to getting back to work. pic.twitter.com/HjBc9LPjo4

— Bernie Sanders (@BernieSanders) October 4, 2019
What's Happenings with the Sanders 2020 Campaign Now?
Despite the recent health scare, Bernie Sanders is still pushing forward in his presidential campaign. The candidate is urging supporters to rally and get more calls out to voters in order to reach additional people. Furthermore, like other 2020 Democrats, Sanders remains highly critical of President Trump.
Earlier today, Sanders called to "#EliminateMedicalDebt" via Twitter. Doing away with medical debt is something which both Sanders and Warren have discussed during their presidential campaigns. However, critics accurately maintain that debt cannot simply vanish into thin air.
Many 2020 Democrats have these grand proposals which they claim will help Americans. Examples of these proposals include Medicare-for-All, Housing-for-All, student loan debt cancellation, etc. However, there are no free lunches in life and everything costs something.
In this regard, American taxpayers will pick up the tab if Democrats get their way with their proposed policies.
"In the richest country in the world, it is obscene that millions of people are pushed into poverty and insolvency because they had the bad luck of getting sick and needing to see a doctor." -Astra Taylor #EliminateMedicalDebthttps://t.co/sygLmiSwgf

— Bernie Sanders (@BernieSanders) October 5, 2019