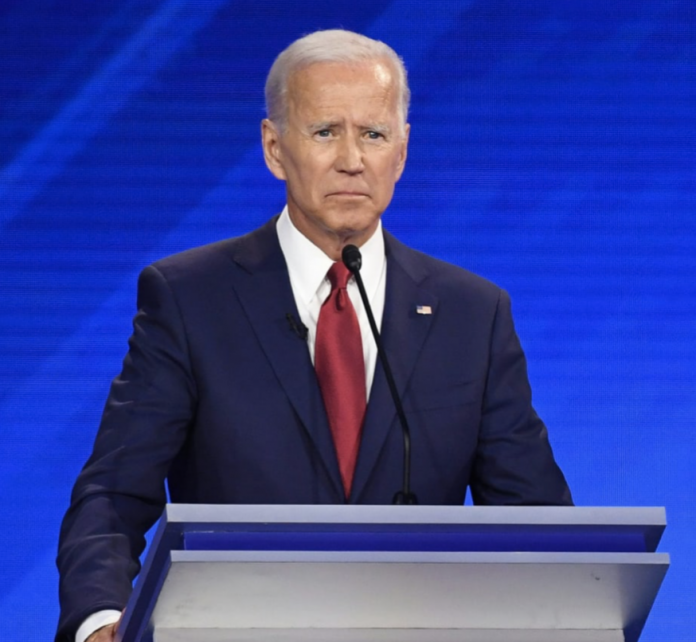 Last month, Americans learned that President Trump's prior conversation with Ukraine President Volodymyr Zelensky would serve as the basis of a left-wing impeachment inquiry. Apparently, claims from a whistleblower allege that Trump engaged in a quid-pro-quo while speaking with the Ukraine leader; it's important to note that both Trump and Zelensky have staunchly denied the claims of the whistleblower.
The spotlight on Ukraine and quid-pro-quos is not limited to the president, however; much to the chagrin of 2020 Democrat Joe Biden, he, too, is under a microscope. During Biden's time as vice president, he boasted about withholding money from Ukraine unless their government fired a top prosecutor. Interestingly enough, the prosecutor Biden wanted fired also happened to be investigating a gas company which his son, Hunter Biden, worked for.
In the wake of all this, Biden continued to maintain that he did nothing wrong.
A Close Review of Biden's Response to Questions Regarding Ukraine
On Friday, the former vice president spent time in California to share remarks at the SEIU Unions for All Summit.
Following this event, Biden took questions from the press. One reporter questioned him on any potential links between his time as vice president (where he had duties of managing policy regarding Ukraine) and Hunter Biden's rise to becoming a board of directors member for one of Ukraine's gas companies.
When faced with this question, Biden immediately adopted a defensive disposition. The 2020 Democrat also responded to the question by dismissing the idea of any conflicts of interest.
In Biden's own words:
"It's not a conflict of interest! There's been no indication of any conflict of interest, from Ukraine or anywhere else. Period. I'm not going to respond to that! Let's focus on the problem. Focus on this man, what he's doing, that no president has ever done. No president!"
See for yourself:
WATCH: Joe Biden explodes when a reporter asks a very simple question:

"How was your role as Vice President in charge of policy in Ukraine and your son's job in Ukraine, how is that not a conflict of interest?"

Biden: "I'm not going to respond to that!"

What is he hiding? pic.twitter.com/jbycKLARhE

— Trump War Room (@TrumpWarRoom) October 4, 2019
More on Biden and the Ukraine Controversy
The reality is this: a considerable amount of Americans simply aren't buying Biden's story. To many people, it seems awfully convenient that Biden's son just so happened to get a top job working for a Ukraine gas company when his father was also responsible for managing policy with Ukraine.
Furthermore, most Americans also aren't buying that Joe Biden's interest in firing the prosecutor tasked with investigating the company which employed Hunter is merely a happy coincidence.