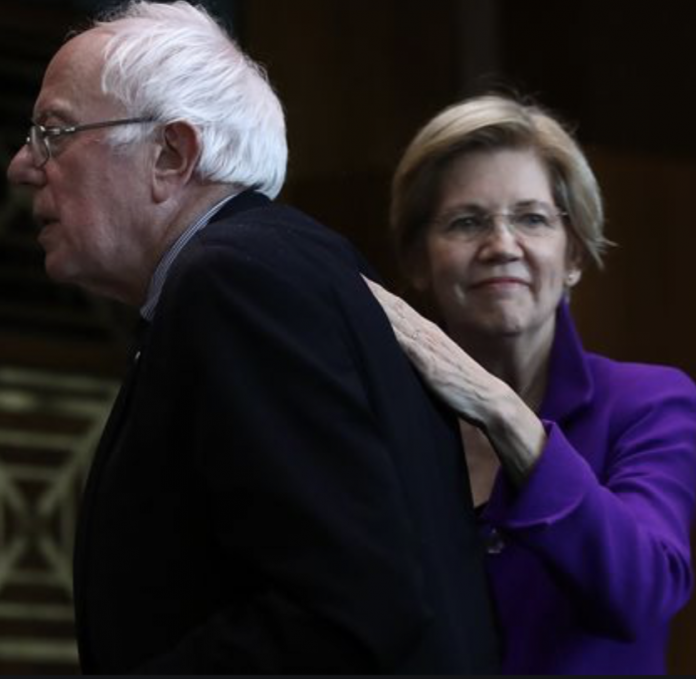 Criticism of fellow contenders goes hand in hand with politics. This rule is especially applicable during the primary seasons of presidential elections. Americans have witnessed this first hand and, for the most part, the 2020 election is no exception. During the first and second debates, Joe Biden and Kamala Harris sparred with one another, despite the friendship between the two.
However, as the field narrows and as stakes get higher, there are two candidates who refuse to censure one another; those two candidates are Bernie Sanders and Elizabeth Warren.
New reports confirm that when Sanders and Warren launched their presidential campaigns, they agreed not to go after one another, due to a friendship which they've maintained for decades.
Reviewing the Alliance Between Sanders and Warren
From a purely political standpoint, Sanders and Warren are very much alike. Both candidates are supportive of progressive policies; some examples of mutually supported policies between these two politicians include Medicare-for-All, the Green New Deal, etc.
Likewise, Sanders and Warren are both near each other in the polls, give or take a few points. Towards the end of last month, a Monmouth University survey actually showed Sanders and Warren each at 20% amongst Democrat voters.
On Monday, both Sanders and Warren appeared in New Hampshire in order to further their presidential campaigns. However, when speaking with the press, Warren affirmed her decision to refrain from criticizing Sanders due to their longtime friendship.
In Warren's own words:
"Bernie and I have been friends for many, many years, long before I ever got into politics. I don't see any reason that that should change."
Warren furthermore vowed to appeal to voters and convince them to join her "grassroots movement."
The Primary Election
As the primary election plays out, the field of candidates are narrowing. Already, there are multiple Democrats who will not make the third debate stage, due to missing qualifications.
Although ten contenders are set to appear at the debate later this month, Democrat pundits are already speculating about which candidates stand the best chance of winning their party's nomination.
Thus far, Joe Biden, Bernie Sanders, and Elizabeth Warren are the names which have come up.