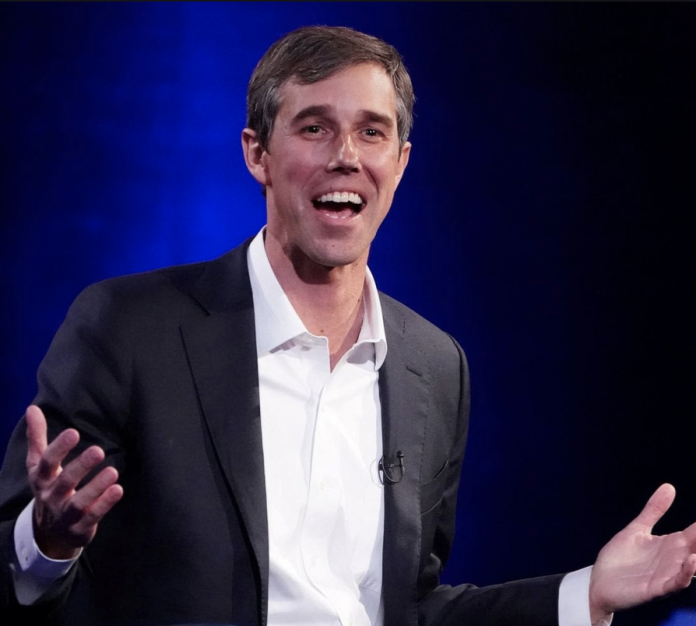 Over the past few weeks, America has experienced additional mass shootings. These shootings have taken place in Dayton, Ohio, El Paso, Texas, and Midland/Odessa, Texas. In the wake of these shootings, Democrat politicians have increased calls for gun control.
In previous discussions regarding gun control, members of the Democrat Party maintained that their interest did not lie in taking firearms from law-abiding citizens. This is a claim which many conservatives questioned and didn't believe. However, due to recent shootings, Democrats have now changed their tune on not wanting to take the guns of lawful citizens.
Earlier this week, 2020 presidential candidate Beto O'Rourke spoke with the press. During O'Rourke's remarks, when asked about fears of the government taking firearms of lawful gun owners, O'Rourke bluntly stated, "that's exactly what we're going to do!"
Why Does O'Rourke Want to Take Your Guns?
O'Rourke, by his own admission, believes that having guns like AR-15s and Ak-47s poses a danger. Of course, O'Rourke's support of gun control legislation also extends to bans on open carry (even in states which allow this) and also the discontinuation of handgun ammunition sales. Walmart announced their implementation of these measures earlier this month, something which O'Rourke publicly celebrated.
This is a step in the right direction—and I'm grateful Walmart has taken action—but we can't rely on corporations to stop gun violence. We need universal background checks, we need red flag laws, and we need to buy back every single assault weapon. https://t.co/m8fr3qzZcx

— Beto O'Rourke (@BetoORourke) September 3, 2019
O'Rourke's interest in "buying back every assault weapon" will not go over well with many gun owners, especially conservatives. Right-wing Americans are generally critical of measures which penalize lawful gun owners for the actions of rouge, psychopathic criminals.
Nevertheless, O'Rourke is standing by his assertion that having the firearms of lawful gun owners "stay on the streets" is dangerous.
See for yourself:
I was asked how I'd address people's fears that we will take away their assault rifles.

I want to be clear: That's exactly what we're going to do. Americans who own AR-15s and AK-47s will have to sell their assault weapons. All of them. pic.twitter.com/YbnSsz3bVy

— Beto O'Rourke (@BetoORourke) September 2, 2019
Where Do Other Democrats Stand?
O'Rourke's rhetoric on taking the guns of lawful citizens adds a new element to an already heated debate. However, other 2020 Democrats, such as Cory Booker are supportive of mandatory buybacks. Furthermore, Booker has expressed an interest in enforcing an "outright ban" of assault weapons.
Other Democrats in the race, such as Biden, Sanders, and Bullock are supportive of voluntary buyback programs. Bullock actually spoke out against mandatory buybacks, citing the need for gun control and referring to mass shootings as a "public health issue."
There are approximately 400 million individuals in America who own guns.