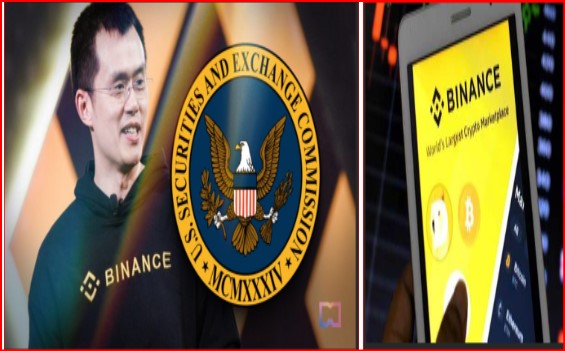 The Securities and Exchange Commission (SEC) took legal action on Monday against Binance, the leading global cryptocurrency exchange. The SEC lawsuit, filed in federal court in the District of Columbia, also includes Changpeng Zhao, Binance's founder, and controlling shareholder, as a defendant.
The SEC alleges that Binance operated an illegal trading platform within the United States and mishandled customers' funds. 
Binance, founded in 2017, has become the largest cryptocurrency exchange in the world. It has consistently dominated the market, accounting for over 40% of all crypto trading. At times, Binance's control over trading has exceeded two-thirds of the marketplace.
 This makes the SEC's actions more significant given the exchange's size and influence.
According to the SEC, Binance and Zhao misused customer funds by diverting them to a trading entity controlled by Zhao called Sigma Chain. 
The SEC claims that Sigma Chain engaged in manipulative trading practices to inflate Binance's trading volume artificially. Furthermore, Binance allegedly concealed billions of dollars in customer assets by commingling them and sending them to a third-party company, Merit Peak, which Zhao owned.