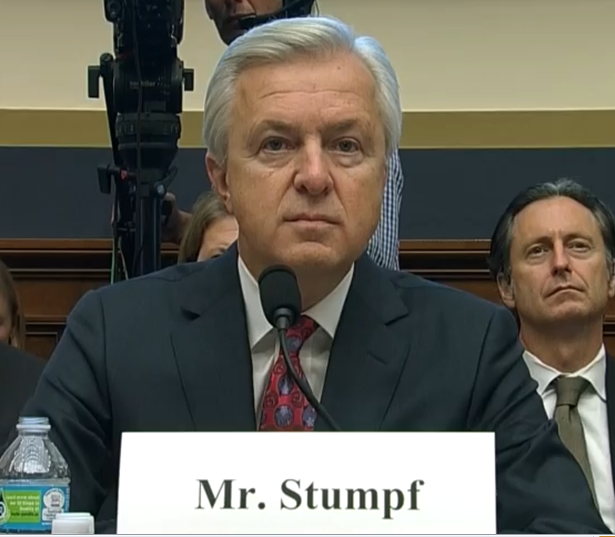 The Securities and Exchange Commission (SEC) filed charges against two former top executives of Wells Fargo & Company (NYSE: WFC) for allegedly misleading investors regarding the success of its core business.
The defendants in the SEC complaints were Wells Fargo's former chairman and CEO John Stumpf and former community banking business head Carrie Tolstedt.
Allegations against Stumpf and Tolstedt
In its complaint, the Commission alleged that Tolstedt publicly described and endorsed Wells Fargo's key performance metrics called "cross-sell metric" to gauge the bank's success from mid-2014 to mid-2016. However, he concealed the fact that the metrics were inflated by unused, unauthorized, or unneeded accounts and services.
Additionally, the SEC alleged that Tolstedt signed misleading sub-certifications of the accuracy of the public disclosures of Wells Fargo. The Commission argued that she knew or she was reckless in not knowing that those disclosures contain materially false and misleading statements about the cross-sell metric.