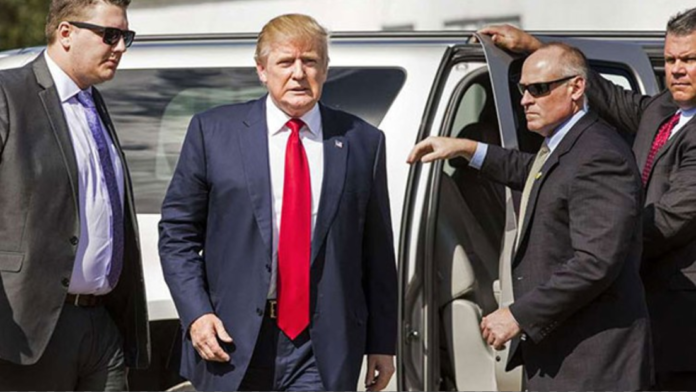 There is never a dull moment with President Trump in office.
Earlier this morning, Americans learned that Secret Service is essentially bankrupt and can no longer afford to protect the President and his family.
What Happened?
According to reports from CBS News, recurrent travel trips and abundance of individuals in need of protect engendered Secret Service's bankruptcy. For starters, over 1,000  members have reached the peak of financial payments originally intended to last until 2018. This does not bode well, but a solution is in high demand. President Trump and his family are in need of protection as are living former Presidents.
According to statements from Secret Service director Randolph Alles, he and his team are working with members of Congress to increase the budget for Secret Service payouts. The success, or lack thereof, of this endeavor work will evidence over time.
Public Feedback
Despite the recentness of the aforementioned news, the President's critics will likely employ the latest development as a tool against him. Anyone familiar with the workings of the liberal mainstream media knows they will criticize the First Family for the frequency of their travel. You simply cannot win with some folks.
Regardless of what leftist might believe, the answer to this problem is not for the Trump family to simply cease traveling. They have careers, businesses, and endeavors that entail traveling. This is the reality, regardless of personal feelings about the President and First Family. Monetary expenses are innate, especially considering the magnitude of the Trump family.
Going Forward
CNBC alleges that a lack of funding will impact the quality of Secret Service agents who continue to work. After all, nothing is free and people demand payment for their services, especially when putting their lives on the line.
Alles made the following statements regarding this critical issue:
"We're making progress. We have them working all night long; we're sending them on the road all of the time. There are no quick fixes, but over the long term, I've got to give them a better balance (of work and private life) here."
Ultimately, those who oversee the operations and funding of Secret Service agents will have to come up with a viable means of solving this problem. No matter what happens, the following absolutes remain paramount:
The President and First Family of the United States are in need of protection. Likewise, Secret Service agents are in need of payment for their services.
Further coverage will follow as new developments are brought to light.