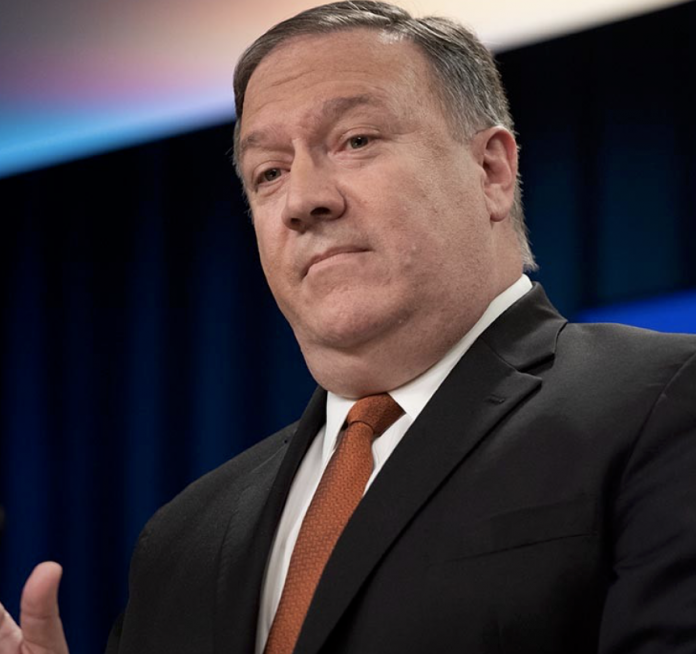 On Wednesday, the American people learned about new, forthcoming talks with North Korea, reports The Hill.
An Overview of Upcoming Meetings with North Korea
Yesterday, Secretary of State Mike Pompeo announced his gathering with the North Korean Foreign Minister at the upcoming United Nations General Assembly; this event will take place next week.
In his public remarks, Pompeo also shed light on the invitation extended to North Korean electives to meet with American officials at the United States Special Envoy.
"On the basis of these important commitments, the United States is prepared to engage immediately in negotiations to transform U.S.-DPRK (Democratic People's Republic of Korea) relations."
The secretary of state moreover explained that conversations regarding the betterment of the U.S.-DPRK relationship will take place:
"This will mark the beginning of negotiations to transform U.S.-DPRK relations through the process of rapid denuclearization of North Korea, to be completed by January 2021. [This was] committed by Chairman Kim, and [designed] to construct a lasting and stable peace regime on the Korean Peninsula."
North Korea and South Korea
Earlier this week, the leaders of North Korea and South Korea convened. During their shared time, North Korean leader Kim Jong Un agreed to the disassembling of a launch pad and a missile test site. The disassembly will occur with "international experts" bearing as witnesses. These are terms which South Korean leader Moon Jae-in agreed to.
Finally, Kim Jong Un expressed the need to transform the Korean Peninsula into a "peaceful" land without the presence of nuclear threats and weapons.
The United States and North Korea
In 2018 alone, the United States and North Korea have made serious progress regarding relations.
Back in May, three American hostages were freed from North Korean prisons. The newly-freed men experienced incarceration due to charges of espionage and "hostile acts." However, many individuals viewed their release as a step towards diplomacy between North Korea and the United States.
In June, President Trump and Kim Jong Un met in Singapore for the first time. The meeting occurred after longstanding tension between the two leaders. Ultimately, both men parted from one another with seemingly positive feelings. Trump noted his foresight of "tremendous success." Likewise, Kim Jong Un stated that the gathering helped them to overcome obstacles.
Shortly thereafter, both President Trump and Kim Jong Un signed an agreement to denuclearize the Korean Peninsula.
Additional reports will follow this update as new developments arise.