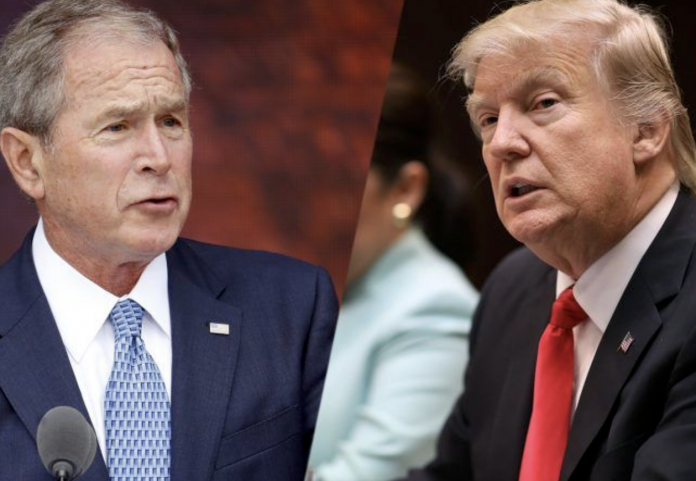 On Tuesday, President Donald Trump ripped former President George Bush, referring to him as having made the "worst single mistake" in American history, reports The Hill.
An Overview of the President's Statements
President Trump tore into Bush's decision to enter the Middle East. While Trump faulted former President Obama for the latter's management of American soldiers, the sitting president opined that the true blame rests with Bush.
"The worst single mistake ever made in the history of our country [was] going into the Middle East, [made] by President Bush. Obama may have gotten out wrong, but going in is, to me, the biggest single mistake made in the history of our country."
The commander-in-chief defended his aforementioned statements by noting the "millions of lost lives" and trillions of dollars which America spent in the Middle East. Trump then compared the entry into the Middle East to the civil war.
"To me, it's the worst single mistake made in the history of our country. Civil war you can understand. Civil war, civil war. That's different. For us to have gone into the Middle East, and that was just, that was a bad day for this country, I will tell you."
More on President Trump and Politics
Since Trump's entry into the political arena, he has raised eyebrows by criticizing individuals who he disagrees with. During the 2016 campaign, the then-future president blasted opponents who he viewed as "all talk, no action." However, Trump's branding as an unorthodox, nontraditional outsider proved to be a factor which strongly appealed to his base.